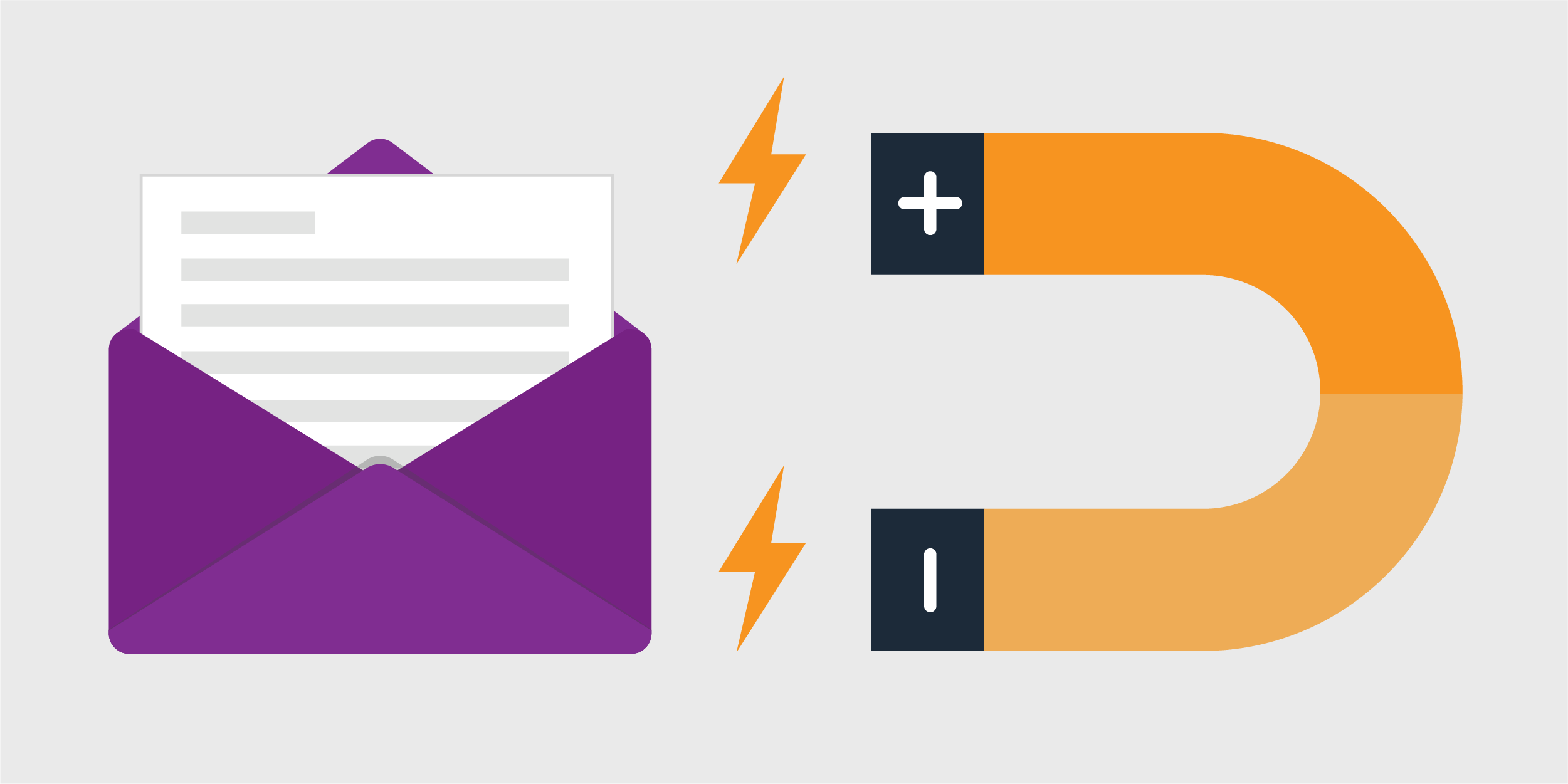 Despite all of the advances in digital marketing, direct mail still remains more important than ever. It's an effective way to cut through digital noise and create a memorable touchpoint with both new and existing patients. Sending someone a piece of physical communication in tandem with online efforts is a great way to establish authority and build trust with your brand.
The question is less about "if" we still need direct mail as it is "how" we can leverage it in today's digital age. In this post, we'll cover three strategies for nurturing patient leads with direct mail!
Why Nurture Patient Leads with Direct Mail?
It's so easy to get caught up trying to acquire new patients that we forget to retain and build loyalty with existing patients and prospects in our funnel. Lead nurturing campaigns help maintain these patient relationships and keep your practice top-of-mind when it comes time for someone to seek care.
Direct mail is one of the most effective tools for staying top-of-mind. On any given day, the average person receives 107 emails and 4,000 to 10,000 digital ads, but only three direct mail pieces! Additionally, people have a 70% higher brand recall for print ads, and response rates for print pieces continue to stay high. While digital marketing is necessary to build a presence online, sending a tangible, personalized piece can really help you stand out.
Direct Mail Strategies that Nurture Patient Leads
1. Create Segmented Mailing Lists
Creating separate mailing lists for different groups of your audience (a practice known as list segmentation) is one of the most effective and important direct mail strategies. Your audience is likely made up of a diverse group of demographics ranging in age, income level, and more. Therefore, it's important to create different messaging to appeal to each of these groups.
At AudiologyDesign, we use a modeling technique that can take a patient database and create patient personas for different demographic groups. From there, we can create mailing lists with messages crafted to resonate with each of these target audiences. By segmenting your lists, you can make sure your services are reaching the best patients to convert.
2. Craft Personalized and Engaging Content
In our everyday relationships, using someone's name is a great way to build rapport. The same goes for direct mail marketing! According to research, personalized direct mail pieces can increase response rates by 135%. Naturally, people are more likely to open a piece of mail that addresses them directly.
To take the personalization strategy a step further, you can create personalized content that speaks to the interests and needs of each of your segmented audiences. Getting more specific to each group helps build credibility and trust with your brand while also helping move patients down the funnel since you're sending a more specific message more tailored to their needs. While it may be an extra step to create different messages for each of your audiences, the return is well worth the effort.
3. Leverage Multi-Channel Marketing
Market research says that it can take nine to 13 touchpoints to convert a lead to an appointment. This means that you need to increase touchpoints with your patients by meeting them where they are, online or in-person! When used in conjunction with other marketing initiatives, direct mail can help boost brand recall and create more opportunities for connecting with your audience.
At AudiologyDesign, we design marketing campaigns to work in unison with one another to achieve maximum results. For example, say your practice is hosting an in-person event for free hearing screenings. A great strategy would be to design a direct mail invite to send to your patients, then replicate the invite for a Facebook Ad campaign to reinforce your message and encourage online shares.
The Bottom Line
Don't believe the sentiment that print advertising is dead! Direct mail is an invaluable tool for building lasting connections with your patients and prospects. A well-executed campaign can boost brand awareness, engagement, and response rates, as well as create more opportunities for patients to convert.
Looking for help getting your next direct mail campaign off the ground? Our experts would love to help. Book a free consultation with us here and a member of our team will be in touch!