Our team operates in a virtual office environment. Capitalizing on today's technology, we have built a structure that allows each employee to work from home offices throughout the United States. This offers a unique and diverse perspective in operating our agency.
We recruit only the best in the industry. With the flexibility of gaining talent from any domestic location, we can be selective in finding the right candidate with a passion for the work.
Eco-Friendly & Environmentally Conscious
---
Our virtual setup allows a reduction in our carbon footprint. We have eliminated the need to commute to a physical office location, saving time and energy. In addition, traditional paper trails do not exist as we embrace the digital world. Above all, our setup allows us to offer the best in web technology while keeping prices affordable for independent practices.
Avg. Number of Trees Saved Annually
Avg. Decrease in Driving Time per Employee
Avg. Paper Used Annually per Employee
Decrease in Carbon Footprint by Working from Home
Our Culture
Our down-to-earth company culture was established by our founders and owners, husband and wife team Aimee and Bill LaCalle. Built upon trust, AudiologyDesign embraces an entrepreneurial spirit. This allows us to take ownership of our roles and leverage each individual's unique passion and expertise.
Based in home offices throughout the country, our team takes pride in the virtual community that we've created. We support and motivate one another. Having a healthy work/life balance is essential for us. Our weekly online happy hour is one of the many ways we find to connect outside of work projects.
Each year we have a company gathering at various locales around the U.S. where we set work aside to enjoy team building, while exploring the local sites, food and culture.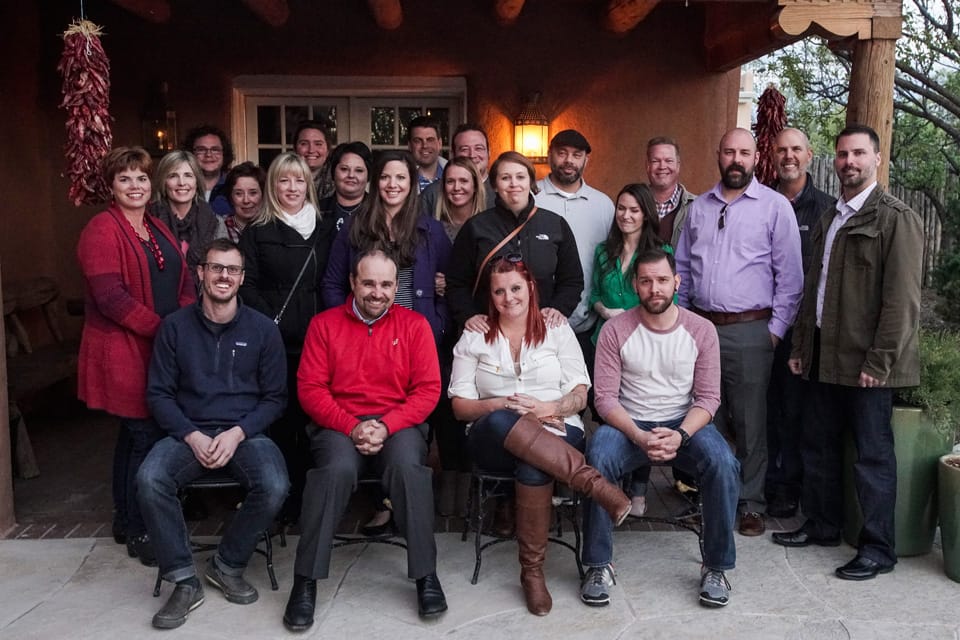 Be A Pro
We are reliable, trustworthy, keep commitments and meet deadlines
We produce high quality, professional, thorough and error-free work; even under tight deadlines and multiple competing priorities
Be Collaborative
We help others succeed, we coach and mentor
We work cooperatively in getting a job done
We communicate openly, honestly, respectfully, and with clarity
Be Efficient
We work smart and drive for results
We proactively look for ways we can do things better
We take personal accountability for our work
Be Passionate
We have passion for what we do and it shows
We turn customers into raving fans
We seize opportunities and take initiative
Be Innovative
We are always looking for innovative ways to serve our clients and improve the business
We have an eagerness to learn and grow