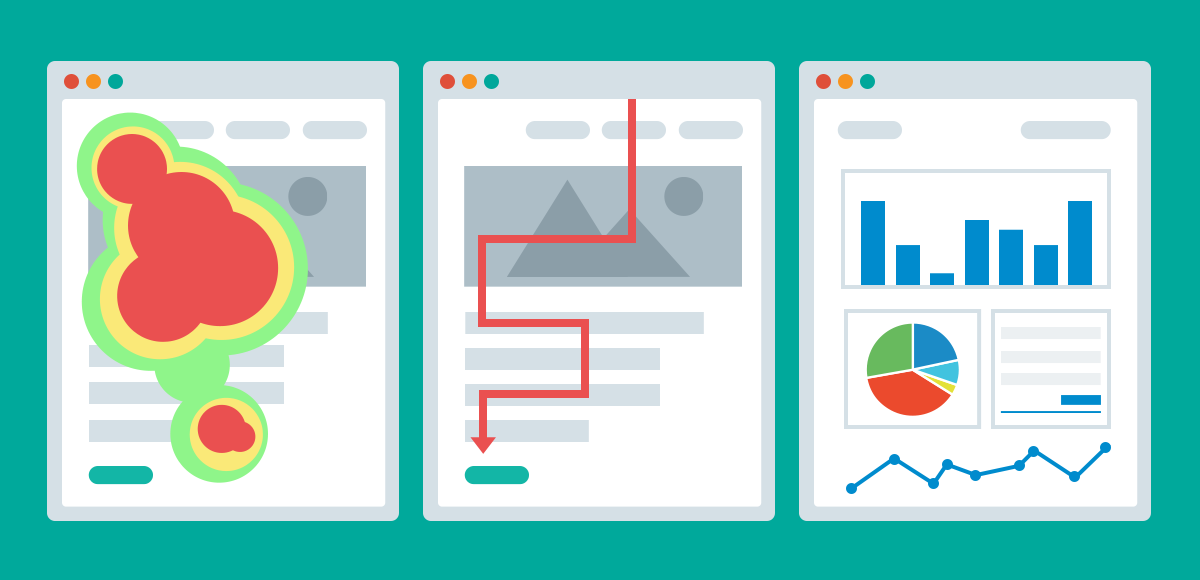 Our goal is to ensure patients browsing your website are converting to a phone call, form submission or online appointment at the highest rate possible. To do so, AudiologyDesign websites are designed with part art and part science. We use our creative designers to match the brand and "face" of the clinic and incorporate many measured factors such as:
User testing
Heat mapping
Conversion tracking
Using tracking on hundreds of our hearing industry websites, we determine fundamental hearing industry consumer behavior and design based on what converts best to calls and contact forms.
Through these methods, we know what the target demographic expects to see, and how they can best be encouraged to convert to a call or submit a form. For example, the header and menu design are based on user heat mapping and a structure that brings the user further into the website.
With a left-aligned logo, right-aligned phone and address information, and horizontal menu options, this creates the best structure for usability. This consistency between AudiologyDesign sites is mirrored throughout the web, with common best practices in use by designers across industries. The "art" in this example would come in with photography, color, size, font, and stickiness of menu.
Together, the art & science approach will benefit the site with a great-looking proven structure for best ROI.