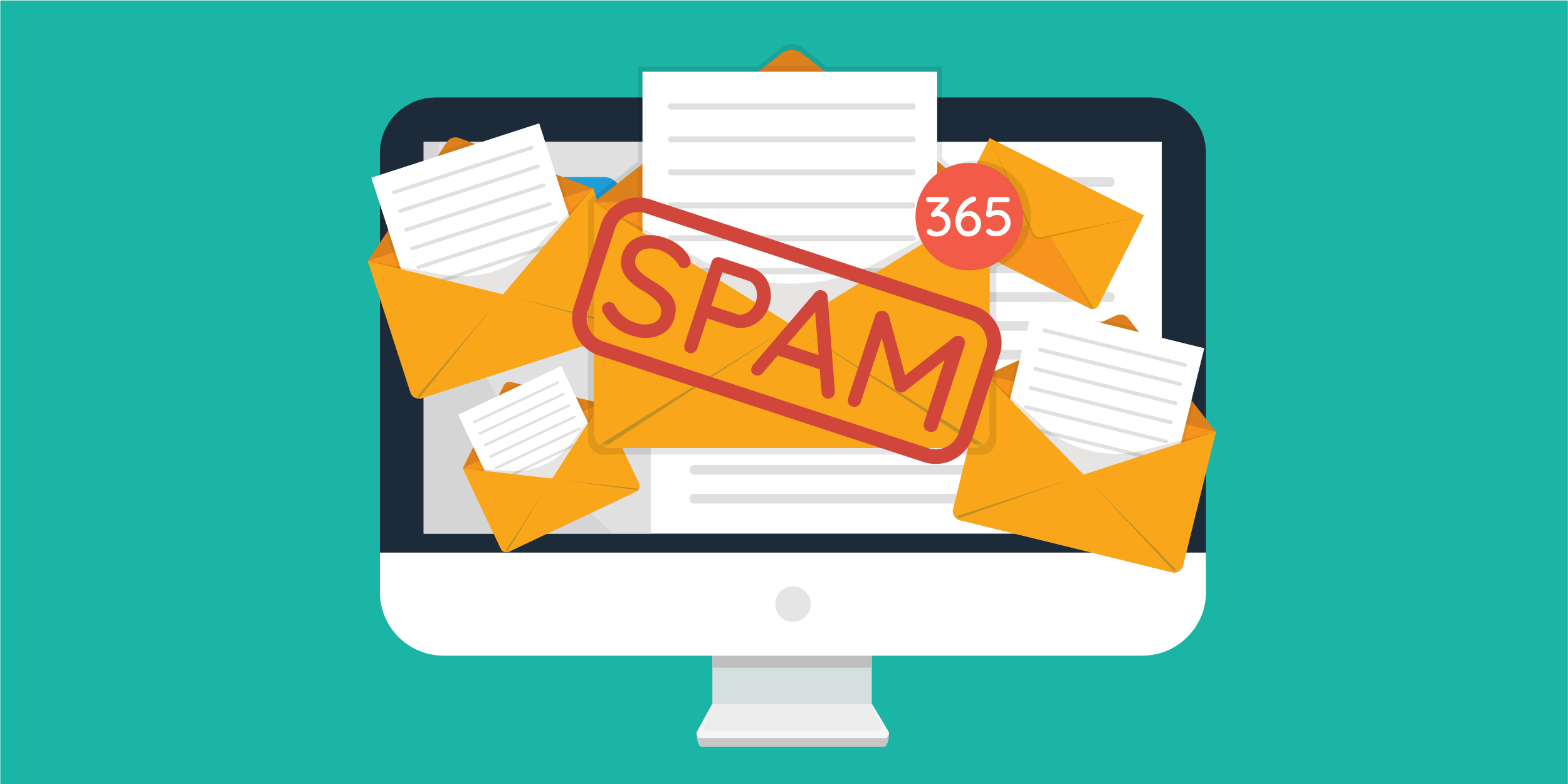 Have you ever received an onslaught of robocalls "attempting to reach you about your car's extended warranty?" Similarly, email spam and marketing scams have become a pesky, unavoidable part of life on the internet. 
While you can typically just throw away and ignore spam, it can be a frustrating drain on your time. There's nothing more discouraging than opening up your email to see a slew of spam burying your qualified patient leads.
What is Spam?
Spam is unsolicited "junk mail" often sent via email, website contact forms or snail mail. It's sent by people or bots from unsavory companies whose primary role is to seek and fill out web forms.
We could spend days outlining all of the different kinds of scammers and spam messages you might encounter online, but in this blog, we'll focus on the two types our clients see the most.
Scam #1: "Domain Fees" Letter
One form of spam we see frequently is a physical letter delivered in the mail. These are often from fake companies attempting to collect money or information. These are the kind of messages our clients typically see:
"Pay Annual Domain Fees"  
This common scam letter states you need to add your domain to an online directory. It attempts to mislead businesses by claiming it can help make you more discoverable to potential patients. This kind of service is useless and doesn't provide any boost to your website's search rankings the way a well-executed SEO strategy does.
"Domain Expiration Notice"
This scam letter claims your domain is about to expire and that you must "transfer and renew" it to avoid "losing your online identity." If you transfer your domain to this false company, the scammers can take the website down and then attempt to charge you even more money to get it back.
How to Handle a Scam Letter
Both letters can be jarring to receive since they often look like bills sent from an official entity. The reality is, they're just solicitations. If you take a closer look, scam letters will often include fine print somewhere that says: "This is not a bill." You don't owe these companies anything, so you can simply throw them away.
Scam #2: Web Form Spam
These days, email client filters do a great job of keeping your inbox free from an influx of spam mail. Unfortunately, web forms are not quite as savvy yet. 
One web form spam we see scammers use frequently is a message alerting you to a misspelling or copyrighted image on your website. Most of the time, these claims are false and are just trying to scare you into clicking a malicious link or sell you on a fake product to "enhance the credibility" of your website.
Here are some key indicators of a spam message:
The sender has duplicate name entries for their first and last name.

The email address domain is from another country (not within the area you're servicing).

There is a random jumble of letters in the name or email. 
The Bottom Line: Dealing with Spam
As we mentioned earlier, spam is an unfortunate reality of doing business online. At AudiologyDesign, we build our websites with the utmost security standards and integrate our web forms with Captcha tools that stop a bulk of the spam. Despite all of these measures, a small percentage of spam is unavoidable. The best way to deal with it is to ignore it, throw it away or send it to your spam folder. 
Most spam messages aren't targeted at you, but sent to mass amounts of people and businesses. If you're ever unsure whether a message you've received is spam, you can run a quick Google search to confirm. Of course, you can always reach out to us if you're ever truly suspicious of a hack or malicious activity.