search engine optimization (SEO)

Maximize your search engine visibility and authority
---
we fulfill demand
Your next patient is actively searching online for hearing aid and hearing healthcare information in your local area. Our Search Engine Optimization Strategy (SEO) helps fulfill that existing demand to ensure you are showing up for the key terms related to your unique hearing and audiology services.
Our team of experts extensively researches keyword search terms and local search volume based on the patient's hearing healthcare journey in order to maximize opportunity capture. We'll work directly with you to develop a keyword strategy that capitalizes on your unique competitive advantages, products, and services.
grow patient leads
If you're not in Google Search Engine Results, your practice can't found.
we're a trusted google partner
We have the most comprehensive SEO strategy in the industry
AudiologyDesign is a Google Partner and adheres to rigorous quality standards for search engine friendliness and crawlability. We adhere to Google Quality Guidelines which includes more than 150 factors for ranking a website from site code, title tags, usability, content, patient reviews, citations, links, and more. In addition, our team keeps current on the latest trends and developments in search engine optimization and marketing to keep your online presence up to date and performing optimally.
Content is King
Google's primary ranking factor continues to be authoritative content which is why our editorial team puts so much effort into delivering relevant, unique, engaging, consumer-friendly and keyword-rich content to you as part of our SEO strategy. Delivering meaningful hearing healthcare information to a user, no matter what step they're at in the consumer journey, is of utmost importance.
Benefits:
Custom Content: AudiologyDesign's editorial team crafts custom content for each section of your site – saving you the trouble of writing the content yourself.
Industry News Feeds: AudiologyDesign's exclusive industry news feed delivers the latest consumer news to your site – keeping content fresh.
Blogging: Our team of content writers will create unique content based on your key services. We'll post the content to your website on a monthly basis and link to your social media profiles.
Product pages: AudiologyDesign works with the leading hearing aid manufacturers to keep your product pages up to date with latest products. No more outdated product pages.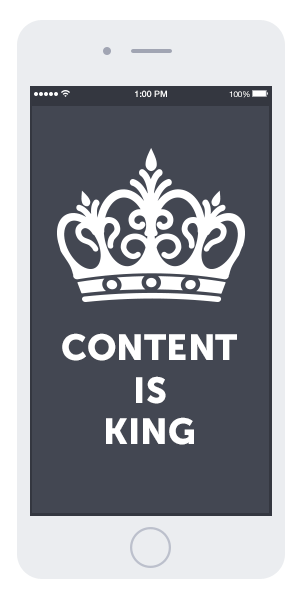 research, measure, optimize: repeat
Our SEO program includes in-depth monthly reporting and ROI analysis. We'll continually optimize your campaign based on changes in Search Engine algorithms, ensuring the key terms we're targeting are gaining visibility in search engines.
Your dedicated Account Manager will provide guidance and expertise to ensure you're continually informed on the performance of your campaign.