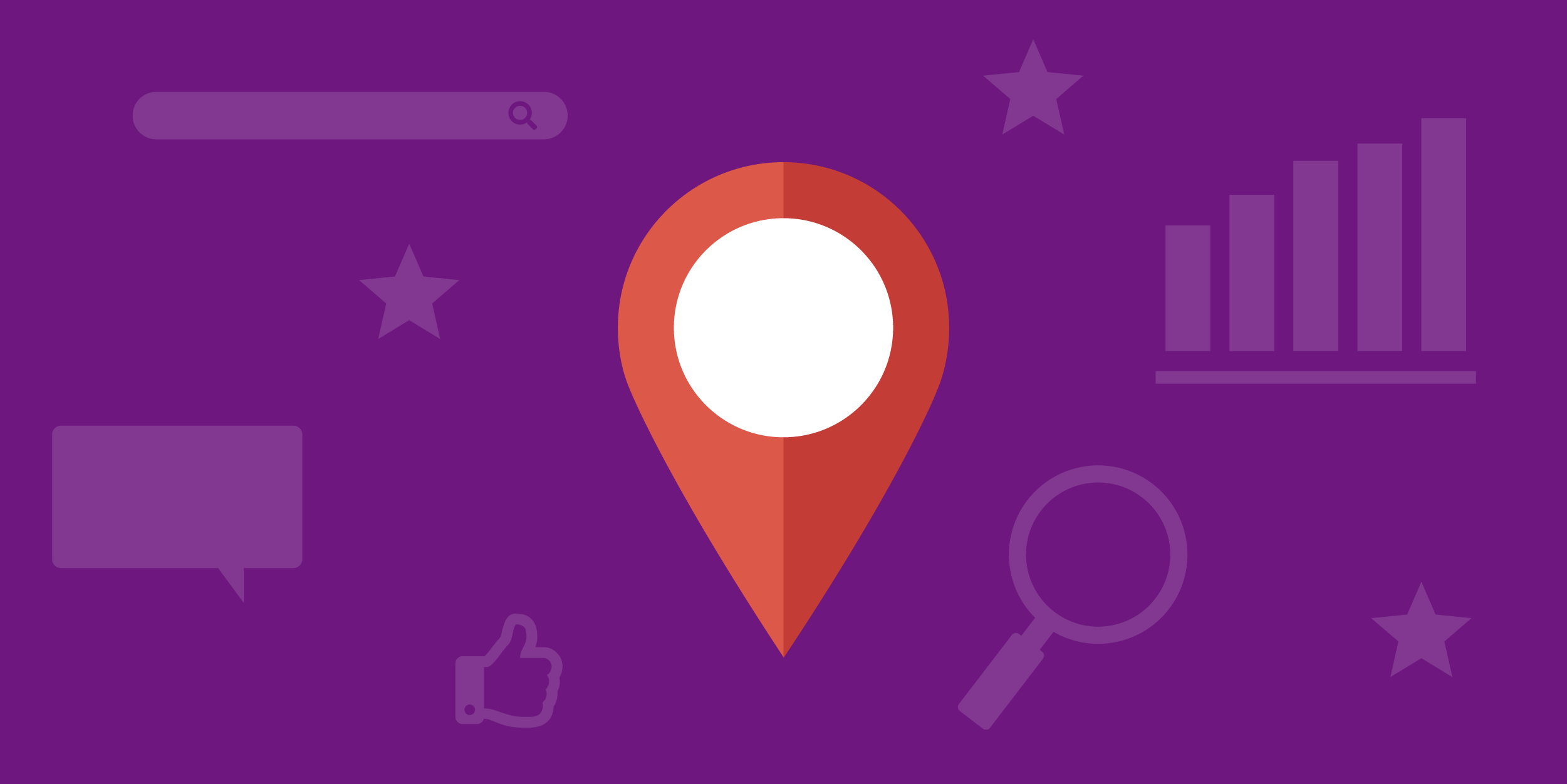 How do you find products and services in your area? Whether you're looking for a place to eat, get your car fixed or stock up on pet supplies, you'll most likely begin your research online. In fact, a recent Hubspot study showed that 97% of people learn more about local businesses online than anywhere else.
Your patients make decisions about their hearing healthcare online as well. If the local listing information for your practice is incorrect or incomplete, you could be missing out on valuable patient leads. In this blog post, we'll explain local listings management and how it can benefit your practice.
What is Local Listings Management?
If you remember the phone book directory from the pre-internet days, local listings are essentially the digital version. You may have seen local listings before when searching for a local business on Google. The box that contains the business information on the right side of Google's search results page (called the Knowledge Panel) is an example of a local listing.
Local listings management is the process of maintaining your practice listing data across various online directories, search engines like Google, maps and other databases. It ensures your practice's name, address, phone number and other essential details are accurate and consistent across these platforms.
In addition to maintaining consistency, local listings management can incorporate search engine optimization (SEO) tactics to help enhance your visibility in local search results. Some local SEO strategies include building a complete business listing profile, collecting and responding to patient reviews and incorporating location-relevant content on your website.
Benefits of Local Listings Management
Raise Practice Brand Awareness
As mentioned above, local listings management keeps your practice data consistent wherever it may appear online. Consistency across various online directories helps you reach more patients, which improves your brand awareness and overall visibility. Patients like to see active listing profiles with complete, up-to-date information. It guides them along the decision-making process and shows you care about their experience from start to finish, leading to enhanced trust and ultimately more appointments.
Improve Search Engine Rankings
Accurate practice data isn't only beneficial for your patients. Consistency across various online directories signals to search engines that your business is trustworthy, which helps build your authority online. Authority is a major factor in determining your rank in search results pages, and a good rapport with platforms like Google can lead to prominent positions in local search results, such as Google's Local Pack.
Enhances Online Reputation
Online ratings and reviews are a major part of consumers' decision-making process for many businesses, and the hearing healthcare industry is no exception. Claiming and managing local listings like Google Business Profile allows you to collect and respond to patient reviews. A positive online reputation is another factor that builds your authority with search engines and also provides potential patients with social proof that can encourage them to choose you over a competitor.
Save Time While Managing Your Local Listings
While Google Business Profile is the most prominent platform for local listings, there are many high-SEO value directories and databases where your information can appear, and they can all impact your online authority. Managing your practice data is time-consuming, and the best practices for optimizing your data are always evolving.
To streamline the process for hearing professionals, we've just launched a new local listings management service that maintains your practice data across the internet while improving your visibility in search results, Google's Local Pack, maps and more.
Benefits of Local Listings Management with AudiologyDesign:
Professional expertise and support. Search engine algorithms, policies and best practices are in constant flux. We have extensive experience troubleshooting issues and adapting online strategies to keep pace with the digital landscape.
Qualified patient leads. An optimized listing profile transforms search engines like Google and Bing, voice assistants like Siri, Google and Alexa, and maps and navigation platforms into digital gateways for your practice, leading to more booked appointments.
Performance insights. Local Listings Management comes with access to our proprietary analytics dashboard, which provides a transparent, easy-to-digest look into your marketing performance.
Time savings. We'll build a complete listing profile and manage your data so you can spend less time working on your local visibility and more time focused on patient care.
Local listings management is a seamless way to gain a competitive edge in your market and connect with more patients. As a bonus, if you sign up for local listings before June 30, you'll receive three months of review generation services for free!
To learn more about this offer and local listings management, book a free consultation with one of our experts today!