AudiologyDesign is comprised of a diverse team of industry professionals. Our tasks range from Account and Project Management, to Design, Development, Search Engine Optimization and Social Media. AD is a virtual-based company, where we work from home offices throughout the U.S.A. We take pride in keeping our operations on shores and maintaining a high level of work ethic in all that we do.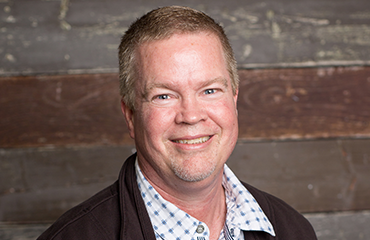 Kevin Havens
President
Kevin Havens oversees the operations and strategic direction for AudiologyDesign. Kevin is focused on continuing its success in providing clinic owners "peace of mind," maximizing their digital footprint, attracting and engaging consumers searching online for hearing aid/loss information and a local hearing healthcare provider; and converting to quality leads – so the practice owner and staff can focus on what really matters – patient care. A graduate of The Ohio State University and having worked for entrepreneurial, small- and midmarket, as well as Fortune 500 companies, Kevin has vast education and experience in a variety of capacities, including: sales, marketing, operations, logistics, management, leadership and strategic planning.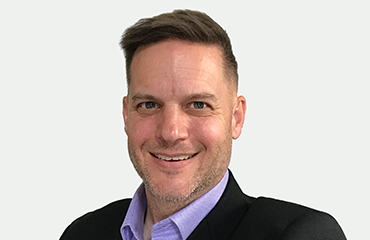 Paul Dybala
Partner and Vice President of Strategy
Paul is an internet pioneer in the field of audiology, spending the last 20+ years developing and managing some of the most pivotal websites in the industry. His major focus has been developing patient-focused websites to connect individuals with hearing loss to a trusted hearing care professional. This included growing Healthy Hearing into the single-most trafficked site for hearing care and generating millions of dollars' worth of referrals for partner clinics annually. At AudiologyDesign, Paul uses his extensive experience in consumer marketing to find ways to generate more quality patient leads for our clients.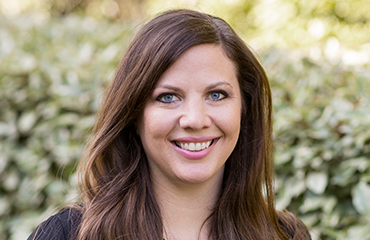 Meghan Pendley
Business Development Director
Meghan Pendley is a digital marketing expert with 10+ years experience in hearing industry-specific strategy and planning, business development, consultation, branding and website design. In her current role as Business Development Director with AudiologyDesign, she leads the client-facing sales and marketing team to assist independent audiology clinics nationwide to manage their online presence and grow their businesses. Meghan has successfully overseen hundreds of digital marketing projects for hearing health professionals during the five years she has been with AudiologyDesign.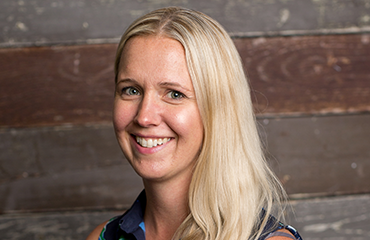 Rachael Edens
Product Management Director
As the Product Management Director, Rachael is committed to delivering business results to our clients. She works closely with the production team to ensure that our websites and digital marketing services are the best in the hearing healthcare industry. Prior to this role, Rachael spent the last three years as an Account Manager managing individual client web projects. Rachael is a graduate of University of Texas and continues to call Austin home. Outside of the office she loves to travel, relax with friends, spend time outdoors with her husband and their dog, and watch Longhorn football.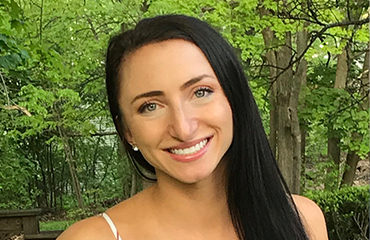 Leah Fritz
Account Manager
Leah comes from a customer service and marketing background. Here at AudiologyDesign, she works closely with clients to continually optimize their digital campaigns, and ensure the highest possible delivery of quality leads. She strives to be the go-to person for clients' questions for everything from website updates and social media posts to Google's latest developments. Leah received her Bachelor's Degree in Marketing from Niagara University and currently resides just outside of Rochester, New York. She enjoys spending time with her family and pets, staying active and being outdoors.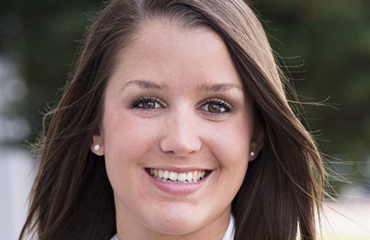 Maegan Hyde
Account Manager
Maegan has 9+ years of sales and marketing experience with expertise in account management and client relationships. She is joining the Business Development team and her focus as an Account Manager will be on delivering timely service, enhancing retention rates and growing accounts. Prior to her recent sales role in the event industry, she worked at a publishing company for over six years and focused on client retention/relationships, coordination of services and sales management for both online and print advertising. Maegan resides in the New Orleans area with her husband and their five year old Boxer mix. She loves festivals, traveling, cooking, running, staying active outdoors and all-things New Orleans.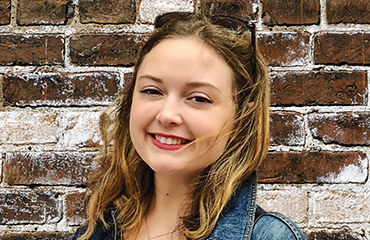 Madison Leekley
Account Manager
Madison Leekley comes to us from a boutique marketing agency with an account coordinating background. Here at AudiologyDesign, she works closely with clients making sure all needs are met and questions answered, as well as assisting with updates to websites in the content management system (CMS). Originally hailing from New Jersey, Madison received her Bachelor's Degree from East Stroudsburg University of Pennsylvania and now resides in the Lowcountry of South Carolina.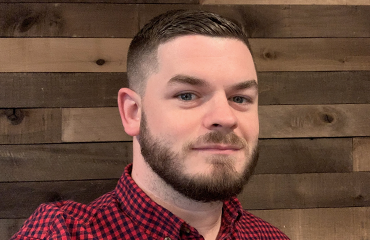 Sean McAllister
Digital Marketing Advisor
Sean brings a decade's worth of experience in the fields of project management, client relations and marketing. As a graduate of Kutztown University of PA, Sean completed a COSMA-accredited degree program that focused on marketing, community relations, operations management and statistical analysis. Sean's previous career stops include working for one of the east coast's top digital marketing agencies, as well as Drexel University and the NBA's Philadelphia 76ers. When he isn't speaking with practice owners on how to best succeed online, you can find him spending time with his wife and two sons.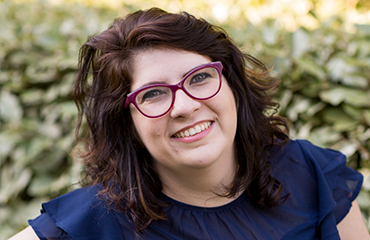 Amanda Rose
Marketing Manager
Amanda Rose is a process management expert who specializes in both traditional and digital marketing services. She brings with her several years of experience in consulting and managing a broad spectrum of accounts from small start-ups to large Fortune 500 companies and is very experienced in working with hearing healthcare practices. Having earned a Bachelor's degree in Visual Arts and a Master's Degree in Marketing Management, Amanda utilizes her well-rounded education to provide creative and analytical strategies that support AudiologyDesign's Business Development team and hearing care partners. When she's not focusing on marketing strategies, you can find Amanda at a local music venue with her husband, or out on the roller derby track as her alter ego; Gnarley Quinn.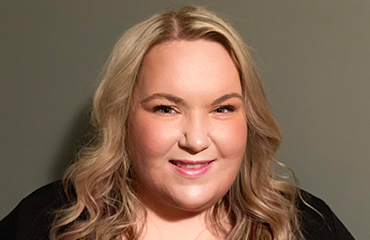 Bethani Pickert
Project Lead
Bethani Pickert is from the Northwest Chicago suburbs and has 5+ years experience in project management and customer satisfaction. Her background is in digital and print marketing with a focus on financial institutions and health care industries. At AudiologyDesign, she will be working closely with clients to provide excellent service throughout the website development process. Bethani earned a Communications degree from Concordia University – Wisconsin with a focus on Public Relations and Marketing. In her spare time, Bethani loves to bake and cook, spend time with her loved ones, and go on adventures with her husband and son.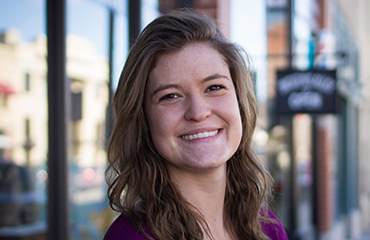 Kaylee Keener
Senior Project Lead
Kaylee Keener has experience as a senior project lead where she handled many clients, as well as working at a small agency. She works closely with our customers to ensure exceptional service and satisfaction throughout the website development process. She earned her degree from Colorado State University in business administration, with a specialization in marketing. During her time there, she discovered an interest and passion for digital marketing. She enjoys the outdoors, traveling and staying active.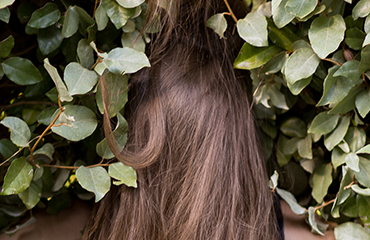 Laura Maryasz
Art Director
Laura holds a bachelor's in graphic design from Rutgers University. She is responsible for conceptualizing and executing creative solutions that effectively communicate AudiologyDesign's strategic intent for our business and for our clients' businesses. Laura supports both the marketing & sales department and product & technology department. She is a strategic partner to our product development, product marketing, brand strategy, marketing strategy, events, vertical marketing, business marketing operations and consumer marketing. Laura enjoys thinking for a living and approaches each challenge as an opportunity for creative problem-solving in a constantly evolving industry.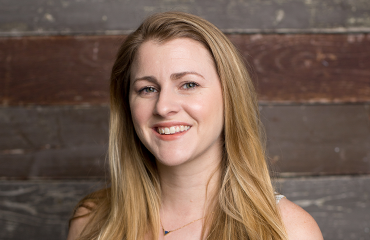 Liz Dawson
Senior Designer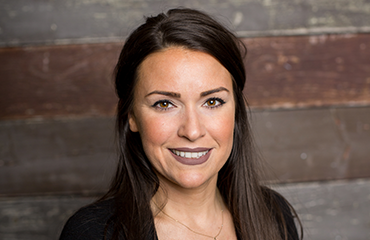 Lizzy Evans
Graphic Designer
Lizzy Evans is a graphic designer and marketing professional with extensive experience in marketing, advertising, digital and print design. In her current role, Lizzy is responsible for providing clean and effective designs for our clients' direct mail advertising campaigns and digital properties. Lizzy earned her degree in Business Management from Louisiana State University. She enjoys traveling, LSU and Saints football, Halloween and live music.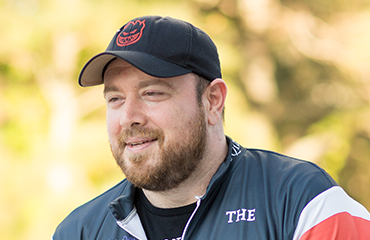 Gaetano Pizzi
SEO Manager
Gaetano Pizzi is a search engine optimization (SEO) expert, with experience in all areas of internet marketing including strategy and planning, system design and development, branding and website design. In his current role with AudiologyDesign, he leads SEO initiatives for hearing care practices throughout the United States and Canada, to consistently achieve top rankings in all major search engines. He directs best practices for SEO by implementing technologies and strategies that maximize usability and accessibility when optimizing local business websites. He develops cost-effective, customized, web marketing solutions to solve problems and drive results for clients.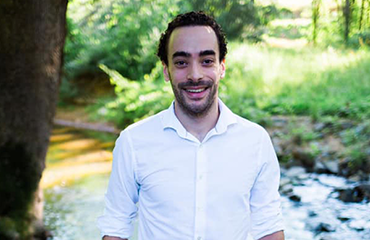 Steven Cutri
Search Marketing Coordinator
Steven Cutri is a digital marketing professional with a background in search engine optimization (SEO) and pay-per-click (PPC) advertising. He was drawn to digital marketing because of its unique combination of design, analytics, writing and creativity. In addition to holding Google Ads certifications, Steven has experience in launching and marketing a business from the ground up, and in his current role, he supports AudiologyDesign's SEO and PPC departments. Steven hails from northern Virginia, where he can be found writing, listening to music, hanging out in a brewery or catching some sun.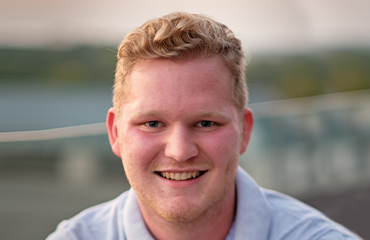 Trevor Cleveland
Search & Social Specialist
A graduate of the University of Missouri, Trevor assists the production team in building and improving client's paid search and social campaigns. He holds several Google Ads certifications and was originally drawn to PPC for its unique blend of creative and data-driven problem solving. Trevor's previous work experience in digital marketing brought him to a variety of industries such as digital publishing, real estate and insurance. Now living in St. Louis, you can find Trevor in his spare time watching St. Louis sports, reading or working on his struggling golf game.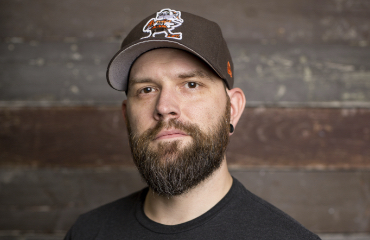 Josh Wilson
WordPress Developer
Josh Wilson is AudiologyDesign's WordPress developer; he brings over 10 years of experience in creating custom websites. In his current role he is building custom WordPress themes and components. He works with our creative team, account managers and client communication team to help with client requests and improvements for user experience. In his off time, you can find him tinkering with this bow and arrow, hiking the woods, or out on the water relaxing on a boat.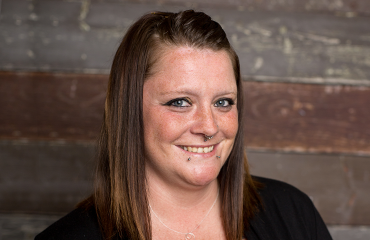 Amanda Tonkin
Managing Editor
Hailing from Ohio, Amanda is the managing editor for AudiologyDesign and is responsible for proofreading, maintaining and planning internal and external content. Her background includes nine years in an editorial role, with the last five concentrating exclusively on the digital hearing healthcare field. She was previously managing editor for HealthyHearing.com, the world's leading consumer website for hearing healthcare information. In addition to her passion for the written word, she enjoys spending time with her husband and children, cooking, coaching softball, biking and pretending to be good at golf.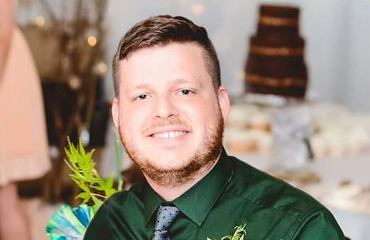 Jonathan Brou
Back-End Developer
Jonathan Brou is a web developer and our back-end integrations expert. Jonathan brings a drive to constantly improve our infrastructure to provide the highest level of service. He is responsible for fixing bugs and issues with our 3rd-party integrations, such as WordPress, Jira, Stripe (and more!), to make sure our clients can provide their services with no interruptions. In his free time, you can find Jonathan making clay, gardening in his backyard, playing video games, drawing, baking bread or going on hikes with his girlfriend and two dogs.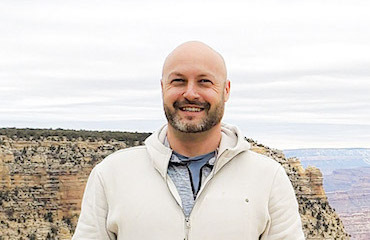 Scott Herrmann
Development Manager
Scott Herrmann is originally from Austin and a graduate of Texas A&M. Scott has fourteen years experience in software development; throughout his career he has worked with the full stack, in database and back-end/front-end development. His focus is on delivering a high-quality experience for the users of the systems he's working on. Outside of work, Scott enjoys spending time with his two kids, friends and is fond of activities such as yoga, hiking and getting out on the water.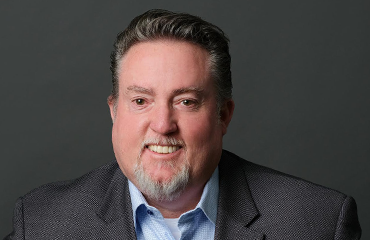 Kelly Clark
Direct Mail Advisor
Kelly Clark has proudly been serving the hearing industry for 20+ years. He's had the opportunity to work in a variety of sales and marketing roles for different hearing aid manufacturers and buying groups. Most recently, Kelly has spent the last 9 years specializing in print and direct mail marketing for our industry. In his new role, Kelly will work with AudiologyDesign clients to help simplify their marketing efforts by integrating digital and print marketing to help maximize ROI and increase brand awareness. Outside of work, Kelly enjoys any free minutes with his wife and 3 children, and spending time outside in the beautiful state of Utah where he lives.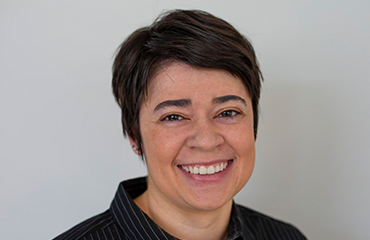 Kira Hudson
Direct Mail Manager
Kira Hudson has been working in the direct mail industry for over 10 years. Her time has been spent working directly with clients and manufacturers to create and deploy successful direct mail campaigns. As the direct mail manager, Kira will bring her expertise to the production side of the business and will work closely with the team to ensure results-driven, patient-focused marketing. In her free time, she enjoys spending time with her dogs and family, being outdoors, knitting, baking, going to any Disney theme park and learning new things.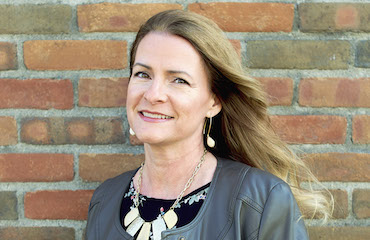 Shelley Confer
Accounting Manager
Shelley joined the team as the Accounting Manager with over 20 years of experience and a B.S. in Accounting. Her vast experience crunching numbers for a variety of company profiles provides her the ability to lead the accounting and finance efforts, ensure accurate financial reports, and analyze and summarize the financial data.  She and her husband reside in Ohio, have 5 kids, 2 grandchildren, and 2 dogs. When Shelley is not working, she enjoys outdoor adventures with her family such as traveling, glamping, and hiking.