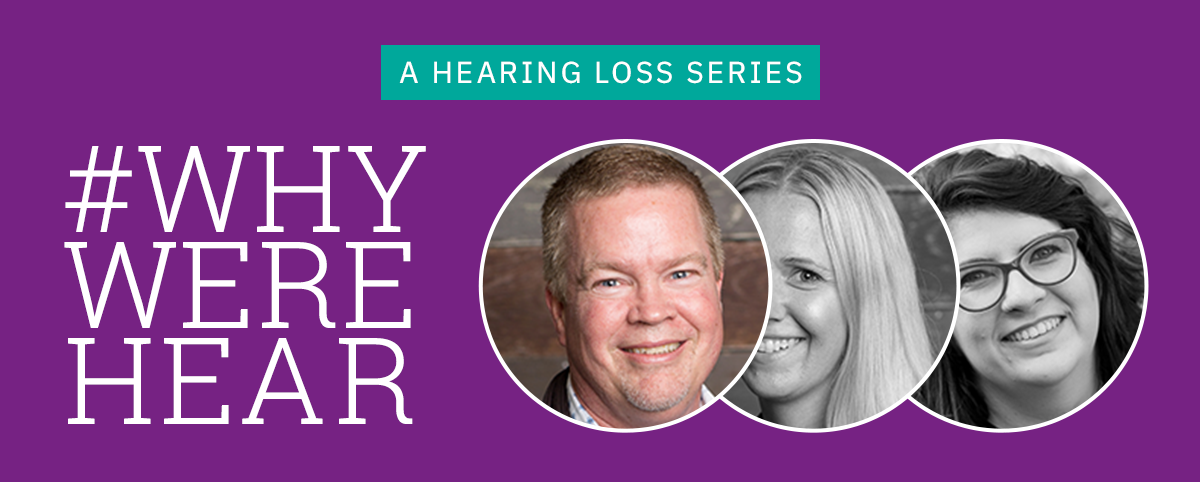 At AudiologyDesign, we're passionate about the hearing industry because many of us have our own experiences with hearing loss. It's why we love helping connect patients to hearing professionals.
Our President, Kevin Havens, continues our #WhyWereHear series with a story about his father's hearing journey:
"Working in this industry has shown me that many people are aware they're suffering from hearing loss, but unfortunately, find it difficult to get help. Those who have been diagnosed with hearing loss wait, on average, seven years before seeking treatment. My dad, now in his 80s, is certainly representative of this group. He suffered from tinnitus and mild hearing loss throughout most of his adult life, and his hearing continued to deteriorate until it began to impact his relationships and ability to actively participate in normal, everyday conversations. All of this happened despite the fact that his daughter-in-law (my wife) is an audiologist!
After researching online about hearing aids and local hearing healthcare providers, he was comfortable making the appointment and getting help. My dad's audiologist (Anne Jenkins, AuD with Hearing Healthcare Solutions in Columbus, Ohio) provided exceptional service and care. He was fitted with the latest digital hearing aids from Signia and has been an active and avid hearing aid wearer ever since."