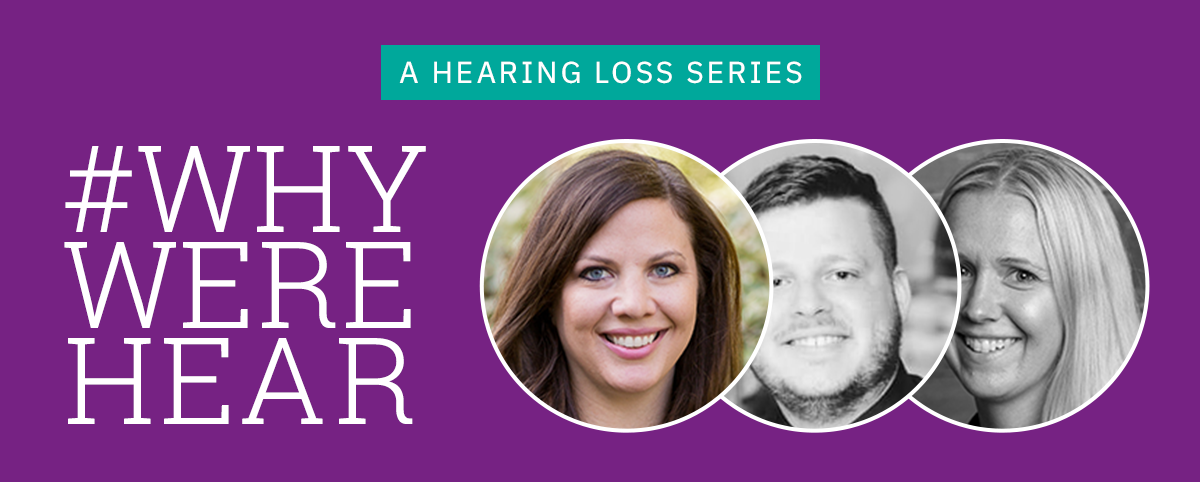 At AudiologyDesign, we're passionate about the hearing industry because many of us have our own experiences with hearing loss. It's why we love helping connect patients to hearing professionals.
Our Director of Business Development, Meghan Pendley, continues our #WhyWereHear series by sharing her appreciation for hearing loss awareness after 10 years in the industry:
Both my father and father-in-law have struggled with hearing loss for as long as I can remember. For them, hearing loss began in their late 50s/early 60s and has continued into their 70s. I knew that both of them have struggled to find solutions to improve their hearing and quality of life, but before working in the hearing industry, I had little knowledge about hearing aids, hearing loss and the complications associated with it.
Working in the hearing industry has made me truly appreciate that we can help patients like my family members and connect them to a trusted provider. Every time I see the number of appointments booked through our websites, digital properties and direct mail campaigns, I think about the people represented by those numbers. It's also amazing to work with our hearing providers and help them make a real impact in these patients' lives. 
After 10 years in this industry, I have been able to use the knowledge I've gained to help the people in my life. When my Father-in-law's hearing aids weren't working well, I helped connect him to a new clinic. They discovered that he was using the wrong type of hearing aids and were able to get him set up with the right pair. They also introduced him to the ReSound TV Streamer Smart App, which has allowed him to finally watch sports—his passion—with the volume on!