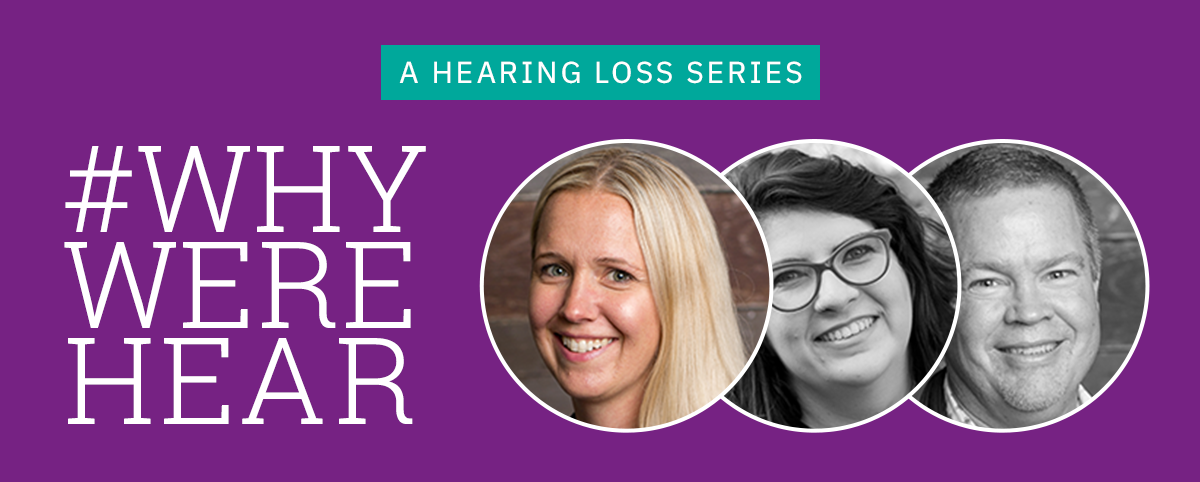 At AudiologyDesign, hearing loss awareness isn't just a part of the job, it's personal. We're passionate about connecting people to practices because we're driven by our own experiences. That's #WhyWereHear.
Our Product Management Director, Rachael Edens, learned the positive impact of great hearing care through her niece's journey:
"My niece was born with hearing loss in both ears. This was before newborn hearing screenings were standard practice in hospitals, so it went undetected until age 3. While there were some signs before her diagnosis, they were hard to catch since she followed the lead of her older sisters and classmates in daycare.
She's been on her hearing journey since the diagnosis and learning how to live with and manage hearing loss hasn't been an easy road. It's been incredible watching her overcome communication and social struggles, and now she is thriving thanks to the help of her hearing healthcare providers!
I've gotten to see firsthand how the care she's received over the years has positively impacted her life. She needed a new provider when she moved away to college, and the person she found not only cared about delivering excellent service but about her as an individual. This audiologist told her she was eligible for a state-sponsored program that would waive all her tuition costs, helped her apply to the program, and she ultimately got accepted!
Working at AudiologyDesign has given me the opportunity to help connect people like my niece with the providers, services, and products they need. The providers we serve are making an incredible impact in the lives of their patients every day, and it's rewarding to be a part of that."