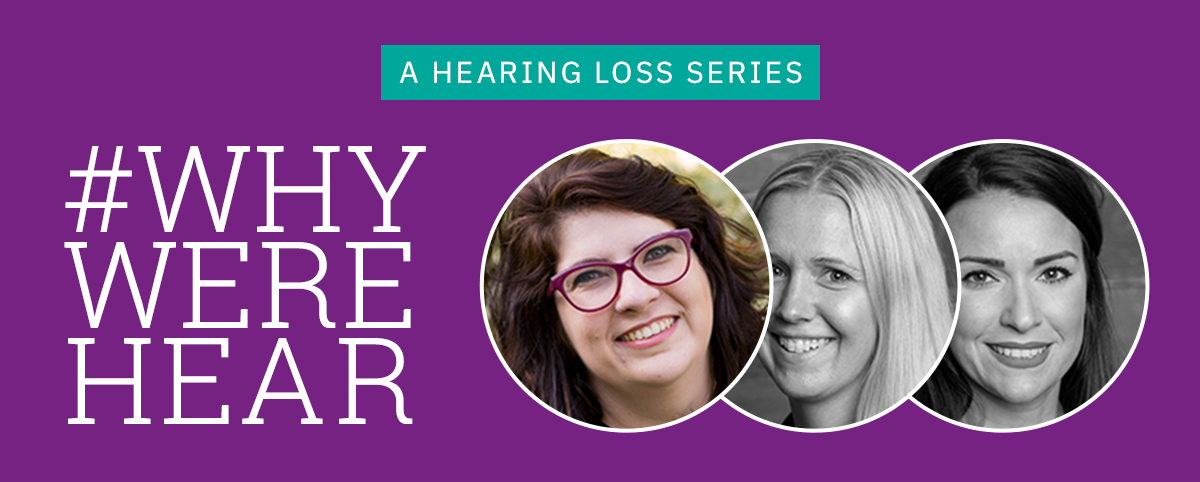 At AudiologyDesign, we're passionate about the hearing industry because many of us have our own experiences with hearing loss. It's why we love helping connect patients to hearing professionals.
Our Marketing Manager, Amanda Rose, continues our #WhyWereHear series with a story about how working in the hearing industry made her more aware of her own hearing health:
"I've been a part of the alternative music scene since I was a teen. As a lover of music and an avid concert attendee, it was only natural for me to marry a man who plays guitar and has a history of touring with punk and metal bands.
As we've gotten older, we've realized the toll that loud music has taken on our ears throughout the years. My husband now suffers from tinnitus, and he, like many others, was under the impression that there was no treatment for it. It wasn't until I joined the team at AD and became even more familiar with hearing health conditions that we were able to learn about the variety of treatments available.
Working at AudiologyDesign has helped me better understand the risks of hearing damage caused by loud music. It's inspired me to help spread awareness to loved ones and take more preventative measures to protect our ears in noisy environments."