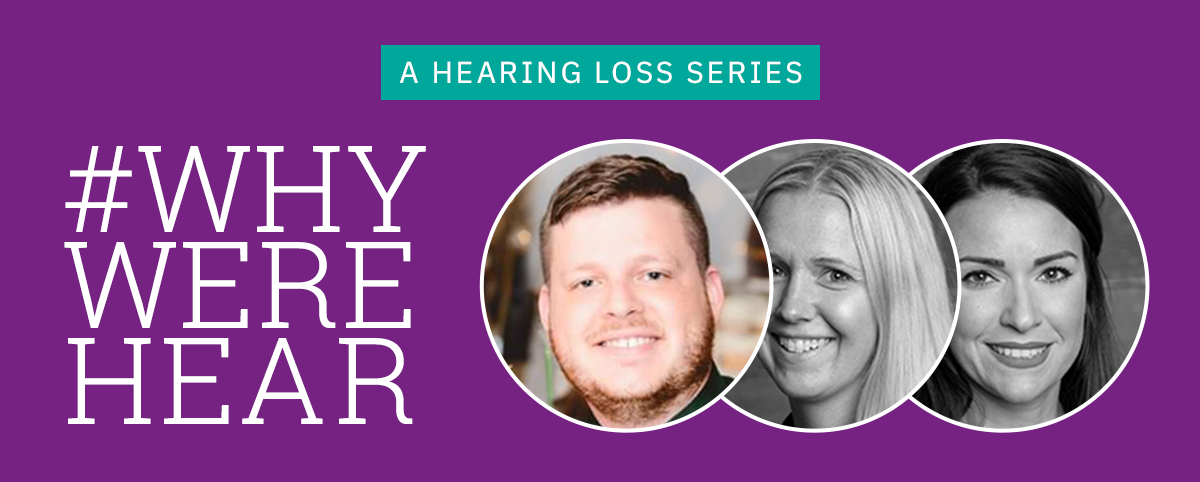 At AudiologyDesign, we're passionate about the hearing industry because many of us have our own experiences with hearing loss. It's why we love helping connect patients to hearing professionals.
Our Website Developer, Jonathan Brou, continues our #WhyWereHear series with a story about his own hearing loss journey:
"I can empathize with our clients and the patients they serve because I've experienced my own struggles with hearing. I have ADHD, which makes it difficult to hear or understand what is being said—especially if there is any kind of conflicting speech or background noise. I occasionally get tinnitus ringing in my ears, which makes things like talking on the phone a challenge because I'm never sure if I've heard the person correctly. As a result, I try to avoid loud bars, restaurants or concerts altogether.
Working within this industry has helped me find solutions to hear more clearly. For instance, I found that covering my ear in a loud location can cancel out some of the background noise without blocking the voice of the person speaking to me. I now almost exclusively use over-ear headphones with a microphone for work calls because it cancels out other sounds and makes people's voices much clearer. This is also a helpful strategy while watching TV if I can't understand what is being said due to the sound balancing.
Because of my own hearing journey, I'm grateful I'm able to be a part of a team that helps connect people to providers that can get them the care they deserve. It's made an impact in my own life and it's rewarding to pay that forward to others."