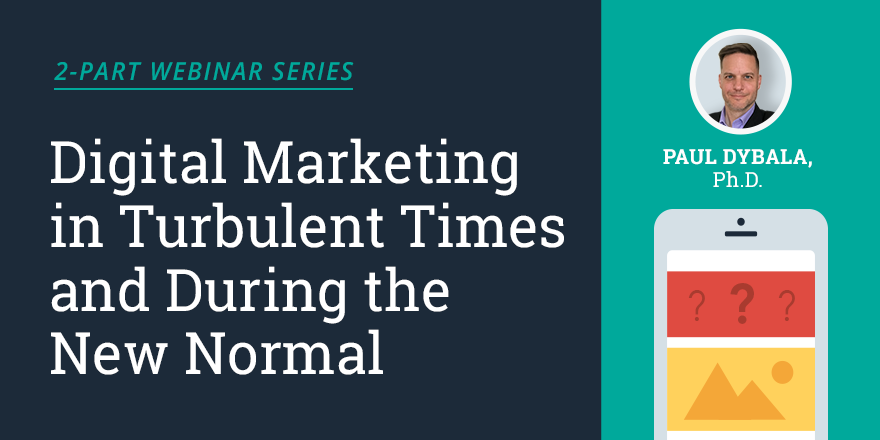 Digital Marketing in Turbulent Times and During the New Normal
Join AudiologyDesign's Partner and Vice President of Strategy, Paul Dybala, Ph.D., for a webinar about communicating with your patients during COVID-19 and beyond.
SESSION 1: Thursday, April 23, 2:00 PM EST
We'll discuss how digital marketing needs to evolve in the current turbulent times to align with your patients' changing needs. Our COVID-19 communication hierarchy of needs plan will detail how you should be communicating digitally and otherwise to your patients.
SESSION 2: Tuesday, April 28, 2:00 PM EST
We'll discuss how COVID-19 has already transformed your business, in addition to our healthcare systems and remote communications. When we climb over this mountain, what do you need to be thinking about when we begin navigating the other side?