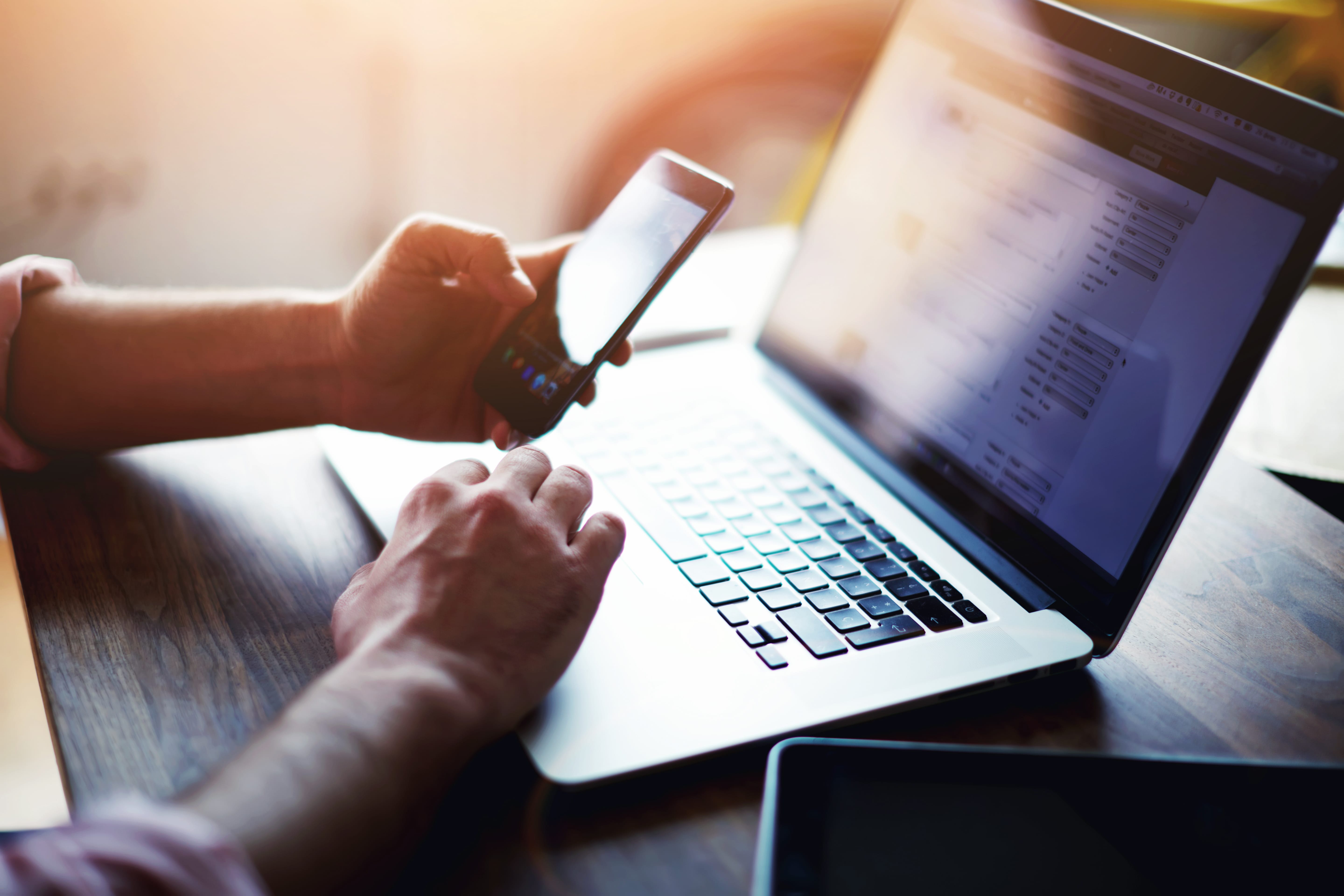 As each day passes more people are using their tablets and smart phones to browse the web. As a result of this it has become even more important to ensure that your website works as efficiently as possible across multiple platforms. Responsive design has become a staple in modern design in the last two years and will continue to grow in its popularity and necessity.
With 67 percent of the online community more likely to purchase from a "mobile-friendly" website, it is only a matter of time before mobile Internet usage overtakes desktop search. That being said, any company that relies heavily on SEO would be wise to make this transition sooner rather than later.
What is Responsive Design?
Responsive design is essentially any website that reformats it's content to whatever device it is being displayed on. It ensures that the website is as user-friendly as possible whether it is being accessed by a phone, tablet or desktop computer. This has been a integral advancement in web technology simply for the fact that, in the past, in order to accomplish the same outcome website owners would have to create separate websites to cater to each device. That is now a thing of the past as responsive design caters to all of these essential needs.
While this is great for usability, the bigger question that remains is whether or not responsive design serves any additional benefits to search rankings. That answer is YES and here's a number of reasons why!
One Website for Multiple Devices = Easier SEO Management
When your site is responsive you are able to focus all of your SEO efforts on ONE single site rather than having to build and maintain rankings separately for mobile and desktop counterparts.
This means that all of you backlinks and established authority is applied to one single domain and also enables you to build social signals for one URL. Plus you have the additional benefit that wherever those links are viewed the content will be user friendly and easier to navigate for whatever device access that content.
Google Recommends Responsive Design
SEO is no longer just about keywords and page content. Usability is just as important when it comes to how Google ranks your website these days so by giving mobile, tablet and desktop users a universal option that delivers the best user experience you are covering all of your bases.
Not only does it provide users with a better web experience but it also gives Google bot a much easier time crawling and indexing your site since there is only one URL associated with each web page. If you are new to the SEO scene you should become privy to the fact that whatever makes things easier for Google bot generally leads to better search ranking for you. So, by all means, appease the little guy whenever possible.
Responsive Design Lowers Bounce Rate
When your website suffers from a high bounce rate it sends signals to Google that perhaps your website is not offering users relevant content. These signals, over time, ultimately lead to a drop in rankings. In short, the lower your bounce rate is the better. This is an area where many non-responsive sites suffer and should be something you take into consideration when reviewing your web analytics.
Even if your site ranks well in search, if it does not work as efficiently for mobile or tablet users you are more than likely going to suffer from a higher bounce rate as users can become frustrated trying to access your content and are more likely to refine their search and/or visit another site to acquire what they are looking for.
Conclusion
Responsive design not only makes management of your SEO strategy easier but provides a great user experience for multiple devices and screen sizes. It is recommended by Google, keeps users more engage thus lowering your site bounce rate and reinforces the authority of your site as a content relevant resource for your desired target market or audience.
You'll notice the most common theme throughout this article has been how vastly superior responsive is from a user standpoint. For that reason alone, responsive web design is the best option not only for your SEO strategy but for your overall branding and management efforts online.