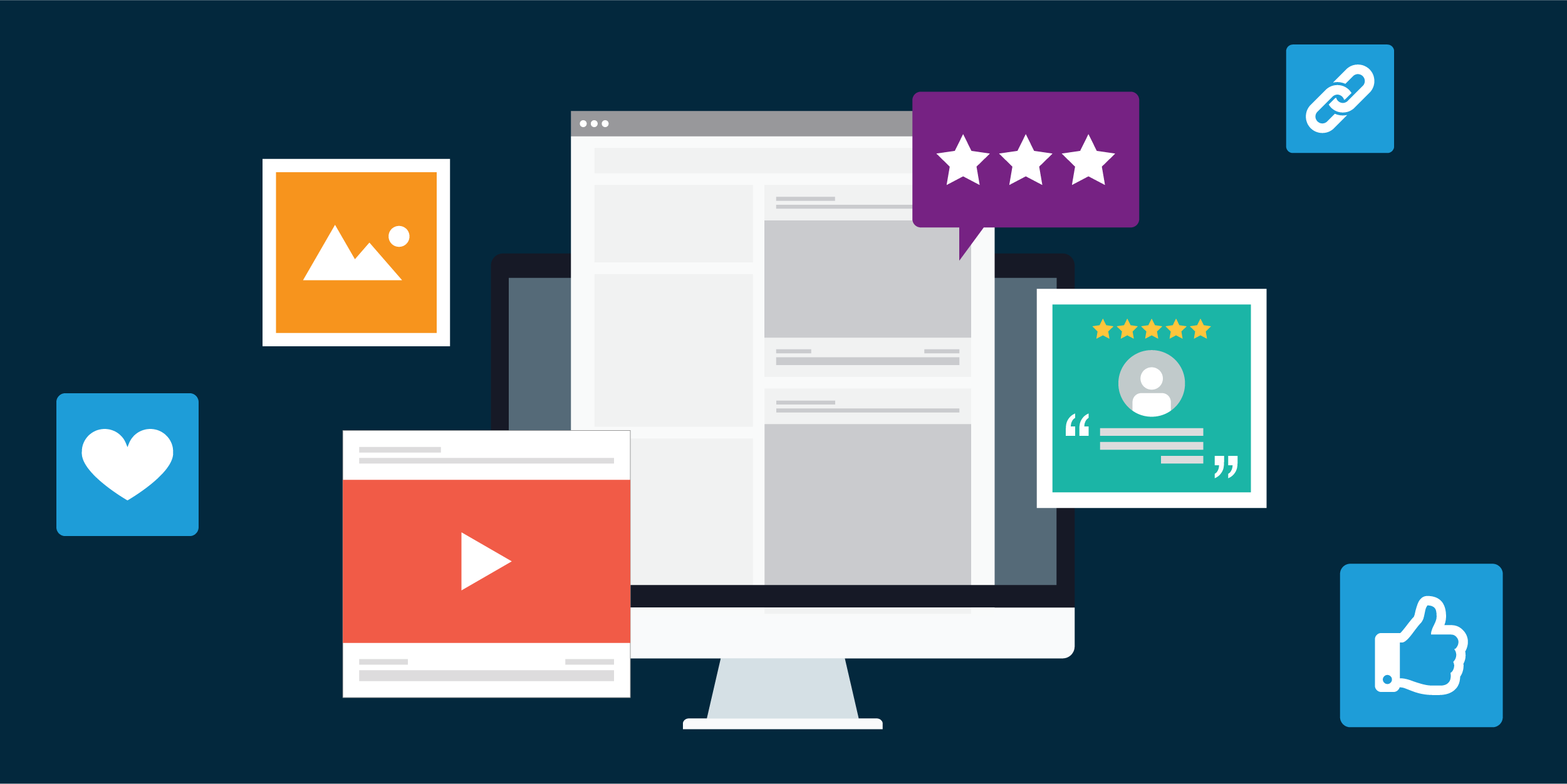 These days, patients of all ages are turning to social media for healthcare information and to share their experiences. As a result, popular social platforms have become valuable tools for healthcare professionals, including those in the hearing industry. However, the more people that share content, the harder it is to cut through the noise and reach the right patient audience.
A great strategy for creating stand-out content is to leverage social media trends. In this post, we're sharing five of the latest trends we've seen on the hearing healthcare side of social media.
Five Hearing Health Trends on Social Media in 2022
Educational Video Content
Video is one of the most engaging types of content on social media and has been on the rise thanks to platforms like TikTok and Instagram Reels. To encourage more video content creation, both companies have made it easy to shoot, edit and post videos within the app. 
Video is a great medium for sharing educational content, which makes it a valuable tool for hearing healthcare professionals. Topics presented in a "Listicle" format (example: "X Ways to Protect Your Hearing" or "X Early Signs of Hearing Loss") tend to perform well because the information is distilled down into quick, catchy bullets that appear on-screen. If you're not sure what to post, try repurposing topics from your direct mail campaigns or newsletters into video content.
Q&As for Frequently Asked Questions
Social media users love relatable content and getting their questions answered online. If your patients tend to ask the same questions repeatedly, chances are other members of your target patient audience have wondered the same. For example, have your patients ever asked, "what's the best way to clean my ears" or "why do my ears click when I swallow?" Take advantage of your FAQs by turning them into social posts that provide an answer, resource or helpful insight. 
Patient Reviews as Social Posts
If you're already putting time and effort into generating patient reviews, you could be sitting on a mountain of valuable social content. Showcasing positive reviews is a great way to let your existing patients sell your practice to prospective patients for you. 
If you're feeling creative, try pulling a quote from a positive review and sharing it in a post designed with your practice's branding. If you're in a pinch, you can simply post a screenshot! Just make sure to avoid sharing any personal information that may be attached to the post.
Hearing Aid Technology Demos
Hearing aids tend to be associated with old age, which means many people in younger demographics are often unaware of how hearing technology has evolved over the years. However, products like Apple Airpods and other Bluetooth listening devices have helped more consumers become familiar with advances in sound enhancing technology.
This new awareness around hearing technology is a great opportunity for hearing professionals to showcase their expertise via social media. For example, Dr. Ronnie Conwell, an audiologist on TikTok (glowasyougoblog), shared a video explaining how she takes virtual calls with her Starkey hearing aids and a table mic. Sharing knowledge helps position your practice and brand as an authority, all while providing education about hearing loss solutions. 
Earwax Removal Videos
Believe it or not, earwax removal videos are incredibly popular on the internet. This gross, yet oddly satisfying trend has flourished on platforms like Tiktok and Instagram Reels. Dr. Emily Taylor, an audiologist known as "Dr. Ear Wax" (@dr_ear_wax) on TikTok, has amassed a following of over 1 million and uses her platform to help spark discussions around hearing loss. Her mission is to educate people about hearing health and the importance of hearing protection, especially the younger generation most active on TikTok. 
One of our clients has also found tremendous success on Tiktok: Dr. Andres Godinez, Au.D. (@dr.godinez.audiologist) He's grown his following to over 650k and shares a mix of ear wax removal and education content. While these types of videos aren't everyone's cup of tea, many audiologists (like Dr. Taylor and Dr. Godinez) have leveraged the "viral" nature of earwax removal to get in front of new audiences. They're a unique way to connect patients with your practice and share an engaging glimpse behind the scenes.
The Bottom Line
As marketers, we understand that creating consistent and engaging social media content is no small feat. Taking advantage of industry trends is a great way to get inspired and ensure your content is in line with what patient audiences want to see. 
If you're looking for more help with social media, now is a great time to work with us. Book a free consultation with one of our experts here to learn more.