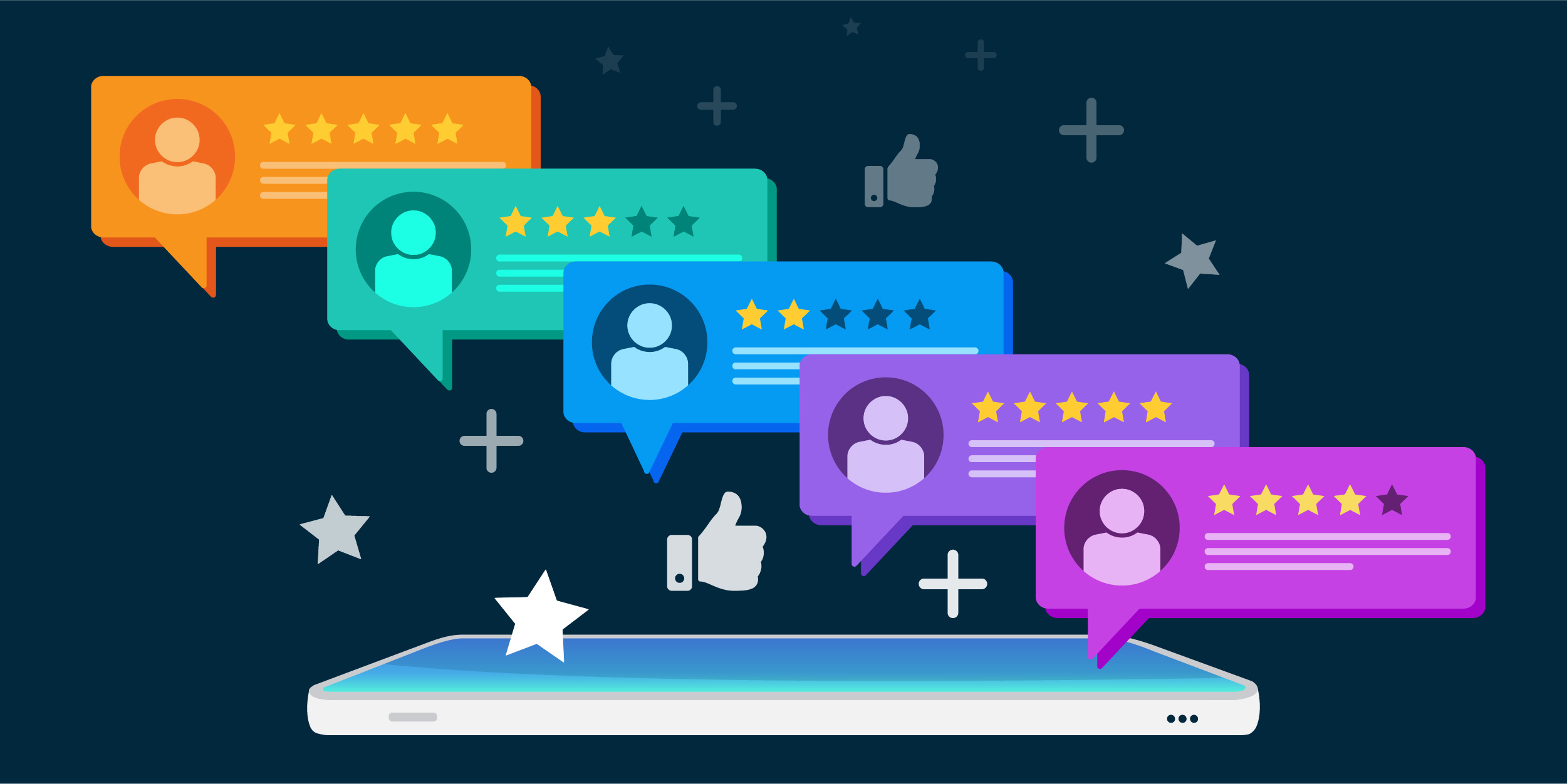 Online reviews greatly influence a patient's decision-making process. When determining who to trust with their healthcare, a lack of reviews could be the deciding factor between you and a competitor.
In this blog post, we will explore why online reputation matters for hearing healthcare professionals and how to attract more patients with online reviews.
Why Manage Online Reputation?
Before widespread use of the internet, excellent patient care and word-of-mouth were enough to bring patients through the door. According to a 2021 survey, 81% of patients consider online reviews before choosing their provider. Managing your reviews and online reputation isn't just about giving your practice a visibility boost – it's necessary to stay competitive in the digital age.
Online reviews provide valuable social proof and are often a patient's first impression of your practice. They offer an unbiased perspective from patients familiar with your services, which builds credibility. Choosing the right healthcare provider can be a daunting task for new patients. If you don't have reviews or they skew negative, it could impact a prospective patient's decision to trust you with their healthcare.
How to Attract More Patients with Online Reviews
1. Take Stock of Your Current Online Presence
Before diving into review generation strategies, it's helpful to understand your online presence from a patient's point of view. If you were to research information about your own practice online, what would you find? Here are a few helpful questions to ask:
Can a patient easily find essential information like your address and phone number?
Are you visible on search platforms like Google and healthcare-specific review websites?
Do you have online reviews? Do they skew positive or negative?
Are your social media accounts active and engaging?
An active online presence and a high volume of reviews help patients evaluate the kind of care they will receive and can bring them one step closer to booking an appointment. Taking stock of your current efforts can help you decide where to focus your digital strategy for the best results.
2. Create a Process for Collecting Patient Reviews
Happy patients are the best sources for reviews and it's important to ask for feedback while their experience is fresh. Before a patient leaves the appointment, provide clear instructions for how and where to leave a review online. You can also leverage drip campaigns to automatically ask for reviews in a follow-up email or text message or employ a review generation service (which we offer at AudiologyDesign).
Finding a review generation service that integrates with your office management system (OMS) can save you time and resources. Our services offer integrations with common OMS systems to help make review management a seamless and automated aspect of your workflow. This also ensures any member of your staff can manage review collection responsibilities.
3. Monitor and Respond to Patient Feedback
Replying to your reviews helps improve your online visibility and shows that you care about the patient experience. If a review is positive, it's good practice to show your gratitude for their feedback.
If a review is negative, make sure your reply is professional, timely and empathetic. Acknowledging patients' experiences shows that you care about their issues and are willing to problem-solve. When other prospective patients see your reviews, they'll note that you addressed the issue directly and provided a solution. This actually helps them to view you in a positive light, despite the negative feedback.
4. Promote Positive Patient Reviews and Testimonials
Promoting positive reviews is a great way to leverage social proof. Patient testimonials are compelling endorsements for your practice, and showcasing provider-patient relationships humanizes your brand.
If you're already putting time and effort into generating patient reviews, you likely have some content you can display on your website, social media pages and marketing materials. Try pulling a quote from a positive review and sharing it in a social post. You can even post screenshots of reviews, just avoid sharing any personal information that may be attached.
Automate the Process for Collecting Patient Feedback
While patient reviews are an essential piece of your online presence, collecting them can be time-consuming. As mentioned earlier, AudiologyDesign offers review generation services that streamline the process for building a positive online reputation.
Ask for reviews automatically
Our system utilizes your OMS or a spreadsheet of patient appointments to automate the process for requesting reviews.
Simplify the response process for patients
Our patient survey is quick and easy. Each form includes a link to your preferred third-party review sites and examples of other positive reviews you've received.
Catch negative feedback before it goes public
Our system notifies you about negative reviews the moment they arrive, giving you the chance to address issues immediately before negative feedback spreads.
If you're ready to take charge of your online reputation, now is a great time to try review generation! For a limited time, you'll receive three months of review generation free when you enroll in our local listings management services.
To learn more about this offer and how AudiologyDesign can support your practice growth, book a free consultation with one of our experts today.