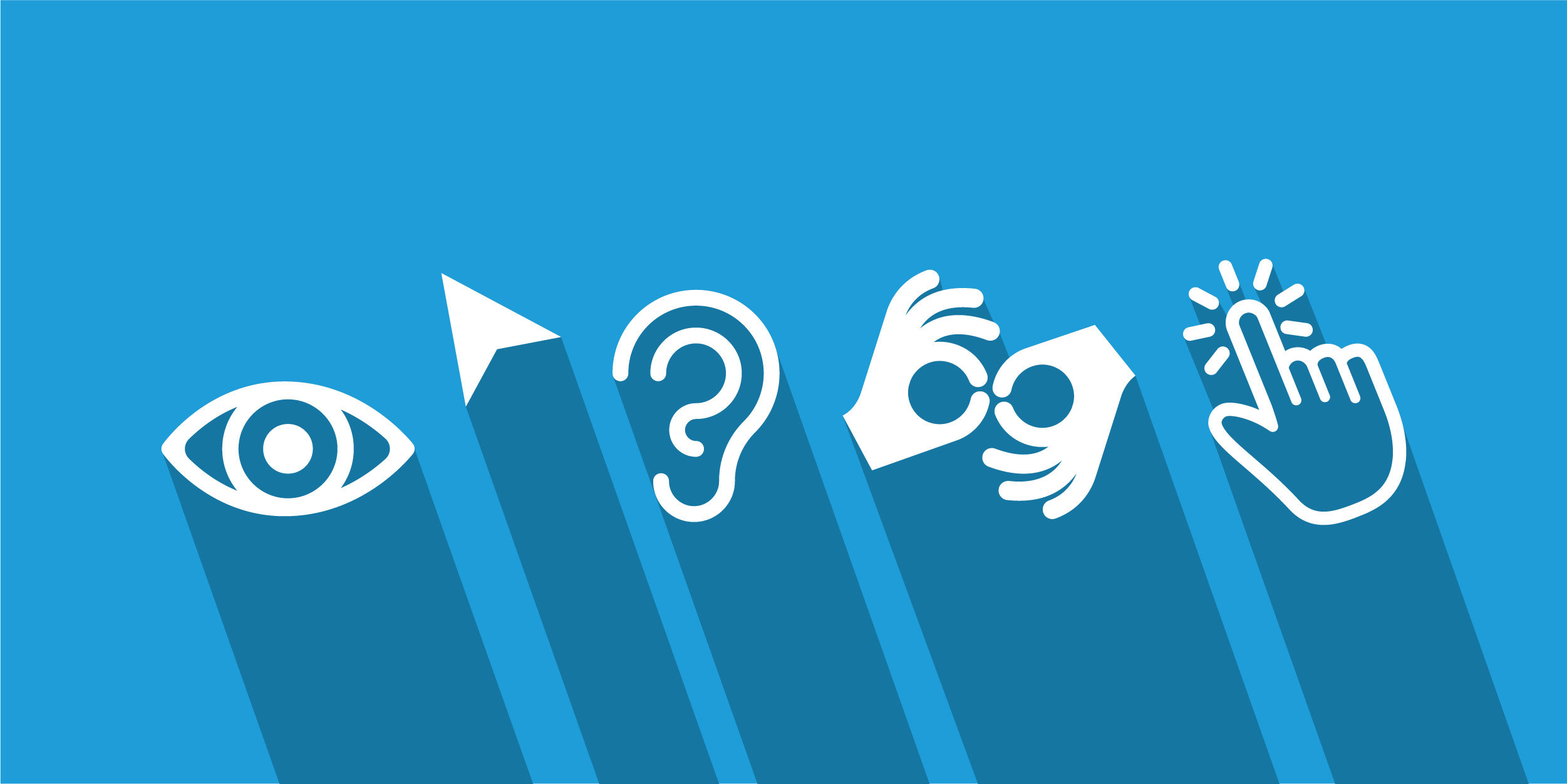 Having an accessible website ensures all people seeking hearing healthcare can easily find and read about your services. It's not just better for patients but better for your practice overall.
However, the rules around ADA-compliant web design are confusing and outdated. In this post, we'll explain what the ADA says about web accessibility and provide some guidelines and best practices to follow.
What is ADA-Compliant Website Design?
The ADA guidance on web design says that inaccessible web content denies people with disabilities equal access to information. According to their standards, "An inaccessible website can exclude people just as much as steps at an entrance to a physical location."
While the ADA states that its general guidelines for businesses open to the public extend to online spaces, there isn't much direction for what ADA-compliant web design entails. Additionally, the guidelines they provide for federal agencies under Section 508 haven't been updated since the new millennium.
Luckily, there is another organization, the Web Accessibility Initiative, providing more updated standards for modern web design. The Department of Justice uses the WCAG 2 guidelines as the internationally recognized benchmark for web accessibility.
Why Website Accessibility Matters
As a hearing professional, you already understand the importance of accessibility for different audiences. For hearing patients, exploring healthcare options can be a difficult process on its own. Confusing and convoluted websites with poor design create even more roadblocks for patients seeking care.
Having an accessible website isn't just the right thing to do – it's beneficial from a business perspective. A study conducted by Gartner Research says that digital products in full compliance with WCAG 2 guidelines are projected to outperform their market competitors by 50% this year. By improving accessibility online, you can get ahead of the competition while creating a more patient-centric experience with your practice.
Best Practices for Website Accessibility
As advocates for healthcare and accessibility, we believe in designing hearing healthcare websites to be as user-friendly as possible to meet the needs of our clients' current and future patients. We build all of our websites in accordance with the WCAG 2 Guidelines and WebAIM standards for design. Outlined below are some of the many best practices we implement.
Accessible Design Principles
We follow webAIM standards for color combinations to ensure websites are legible for viewers with all levels of visual ability. This includes providing sufficient color contrast for text and background, using clear and legible fonts and ensuring proper spacing and alignment.
Alternative Text for Images
Adding alternative text (alt text) to all images on your website helps users with visual impairments understand the content of the images. Alt text and descriptive text on clickable links can help people who use screen readers navigate sites more effectively.
Website Structure and Format Options
We follow guidelines for user-friendly website hierarchy and use page formatting like titles, headings and anchor text when appropriate. We organize website navigation by content types, using dropdown menus to help users quickly find their desired content. Web pages include optional text sizers so users can increase text size, and all calls-to-action are clickable and easy to locate.
Make Regular Updates
As society becomes more aware of and committed to accessibility, guidelines will likely evolve and become more enforced over time. We are always reviewing and updating our practices to meet changing standards and make regular updates and additions to the websites we build as needed to maintain accessibility.
The Bottom Line
These are just some of the accessibility best practices we follow when building patient-friendly, ADA-compliant websites. To view the complete WCAG 2 guidelines, you can reference this overview on their website.
If you'd like to improve patient experience and drive more conversions with your website, our experts are here to help. To learn more about our services and accessible website development packages, book a free consultation with us here.