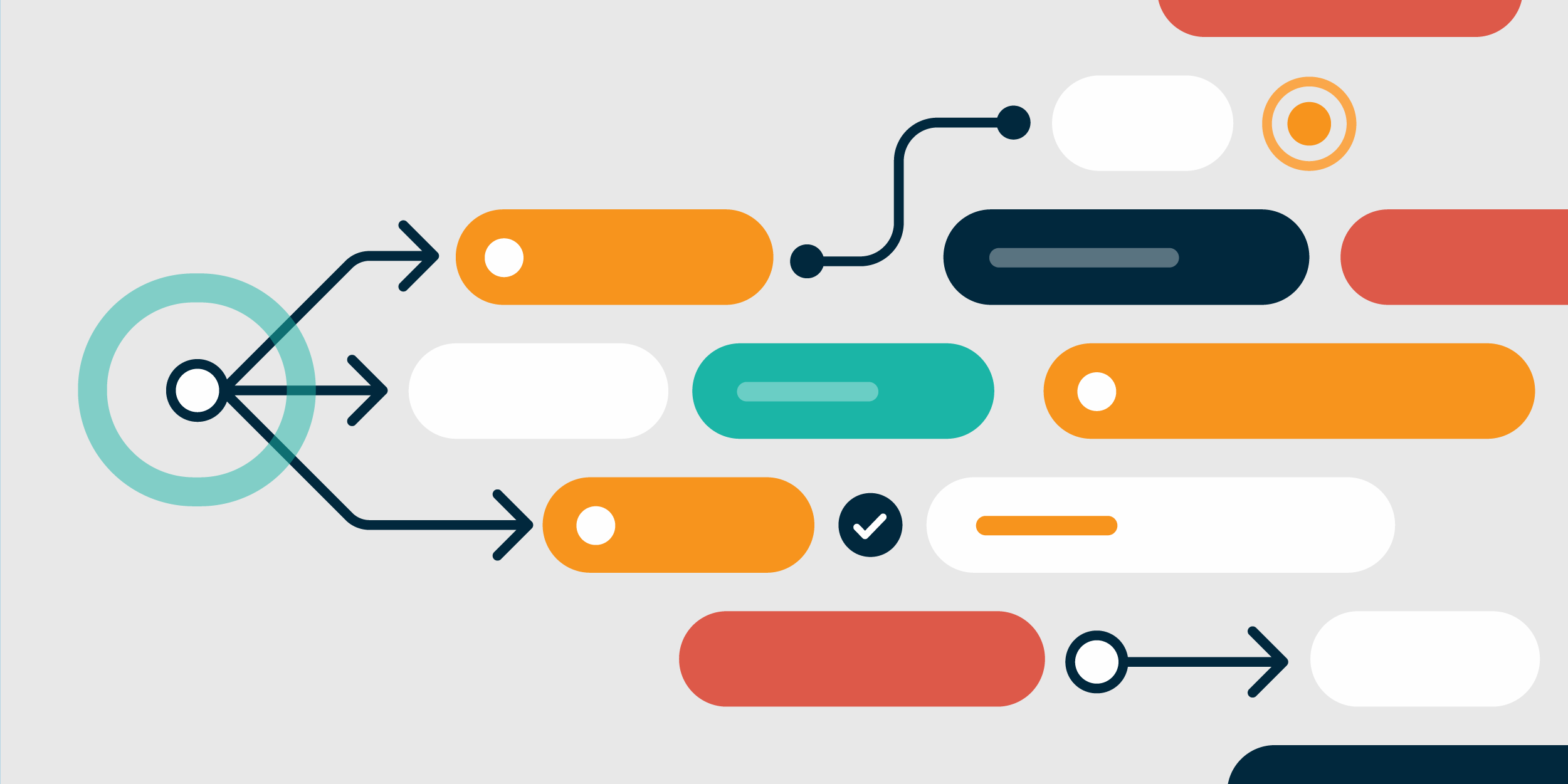 Making decisions about healthcare can be an emotional process for patients. The complicated web of information online often leaves patients unsure about what is relevant to their needs. Add in the confusing policies, paperwork and processes sometimes associated with healthcare, and patients might already feel overwhelmed before they make it to a provider's office.
As a result, health professionals that deliver a smooth, patient-centered experience (both in person and digitally) can increase patient retention and stand out among competitors. One of the best ways to enhance patient experience on your website is through UX design.
You might have heard the term UX before, but what exactly is it and how can it benefit your patients and practice?
What is UX Design?
UX stands for "user experience," which is a term that describes how people interact with the design of websites and digital products. UX uses a collection of established principles of design, psychology, business strategy and technology to deliver a user-centric (or in our case, "patient-centric") experience.
Your website is your most valuable digital asset. UX design ensures patients can navigate your website easily, find relevant information quickly and book an appointment with minimal friction. It helps you drive more conversions while simultaneously turning patients into loyal fans.
And patient satisfaction isn't the only benefit. At AD, we use UX design principles on our websites because it drives stronger returns on your marketing investment. Studies show that every dollar spent on UX yields $100 in return, so there are business advantages to designing with the user in mind. Adhering to UX design principles also makes it easy to track how patients engage and interact with your website, which is helpful when monitoring performance.
4 Helpful Principles of UX Design for Practice Websites
Hierarchy
Hierarchy refers to the way content and visuals are structured on a website. It organizes information from most important to least, helping users effortlessly navigate through content to find what they need quickly. You can think of hierarchy as a table of contents for your website; it makes your content scannable and helps users understand what kind of information they'll receive if they continue reading.
The navigation menu, headlines and the size and color of buttons and links are all examples of hierarchy. In fact, the blog you're reading right now is using hierarchy principles to guide you through all of this wonderful information!
Consistency
People understand the world through established patterns, and the same is true for website design. There is a universally understood purpose for most components of website design, including clickable elements, links and buttons. Staying consistent with established patterns helps improve UX because people are already familiar with how these elements function. The more familiar your website is, the easier it will be for people to navigate it.
Using headlines, text and typefaces consistently throughout your website ensures your content is eye-catching and easily read. Different types of interactive elements should also be consistent with one another. For example, users should be able to clearly identify a contact form, and that form should visually stand out from the other text and interactive elements on a page.
Simplicity
We understand there are many things providers want patients to know about their products and services. Hearing healthcare is complex and nuanced, but it's important to keep the information on your website simple and easy to digest. Too many visuals, giant blocks of text and multiple calls-to-action can quickly overwhelm users and cause them to click away.
UX design takes a "less is more" approach from the beginning. It presents the most important information up front, then invites users deeper into the site to learn more or take specific actions. When trying to decide what information to prioritize, it's helpful to ask: "what is the most important and relevant information for the most people?"
Accessibility
We've talked about accessible website design before because it's especially important on hearing healthcare provider websites! Usability is another key principle of UX, and designing with disabilities in mind is a big part of that. Hearing healthcare providers serve a demographic where disabilities are common, so your online experience needs to be inclusive.
Every website we create is visually accessible and easy to read. We use a high contrast ratio when selecting colors for text and buttons. We lay out text in a way that is compatible with screen readers so patients that use those devices won't miss valuable information.
The Bottom Line: UX Design Benefits You and Your Patients
As we mentioned earlier, your website is your most important digital asset and UX design helps provide the best digital patient experience. Clear and easy-to-navigate information helps improve patients' access to providers, helping them feel at ease and in control of their healthcare. You'll have already made a great impression before they walk through your door.
If you're ready to see how UX design can transform the performance of your website, it's a great time to get started. Now through December 31, sign up for a new website package with AD and you'll get your first month free! To learn more about this offer and our additional services, book a free consultation with us here.