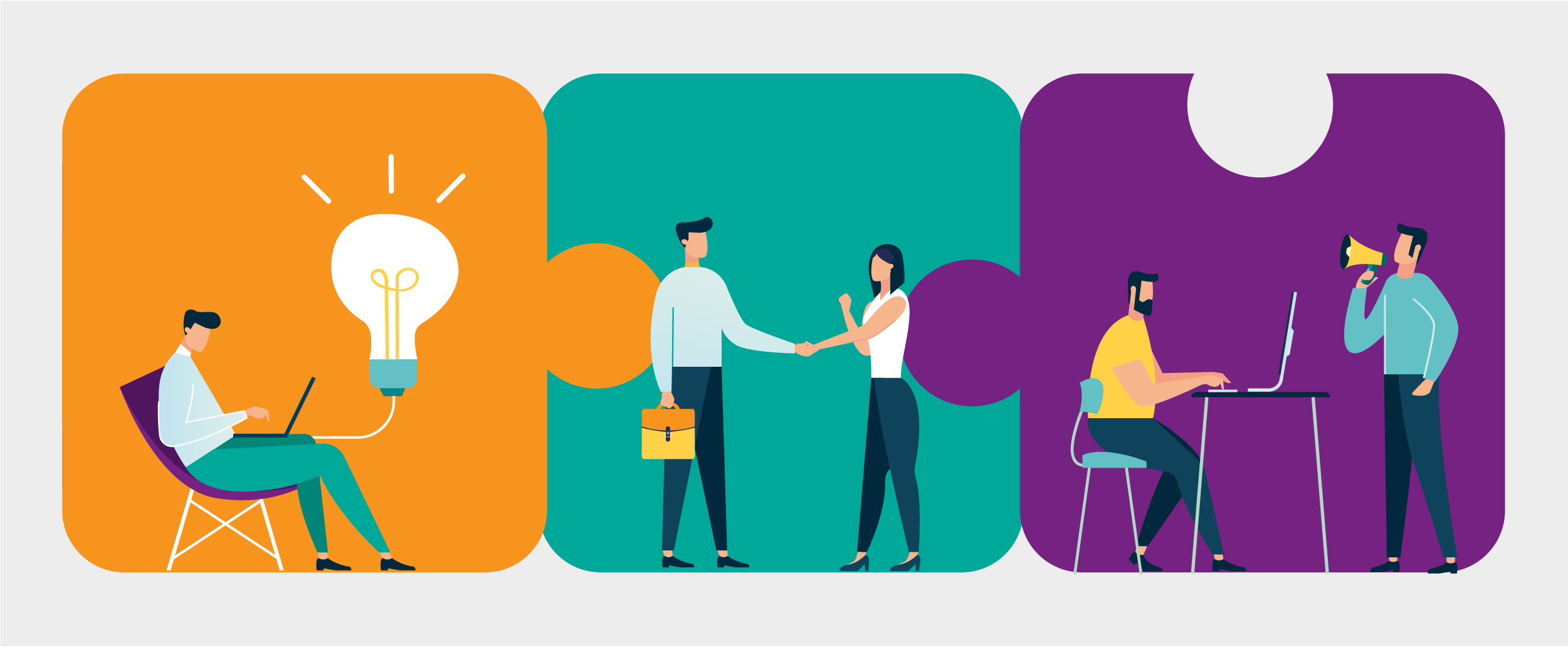 A new year means new goals and, ideally, new patient leads! Growing leads requires an enhanced digital strategy, but choosing the right initiatives to pursue can be overwhelming. Digital marketing is a fast-paced industry, and there are a variety of options for reaching new patients. 
To help simplify things, we're sharing a checklist of must-have digital marketing strategies for hearing professionals in 2023. 
Before You Begin: Analyze Your Current Strategy
Before you choose new strategies and set new goals, it's important to take an objective look at your current situation to find the best path forward. What are some strengths that set you apart from competitors? Are there new technologies, competitors or business models hitting the market that could compete with your offerings? Is there a population or demographic you haven't reached yet that could benefit from your services? These are just a few questions to help guide your analysis and select the best initiatives for your practice's needs. 
5 Marketing Strategies for 2023
Professional Website Design
A well-designed website is an essential part of your marketing. With so many people researching healthcare online, it's often the first place a patient experiences your practice. First impressions are important, and a professional, patient-centric website helps you provide visitors with a great experience and drive more conversions.
Kick off your 2023 strategy by taking an analytical look at your website. Are your services clearly displayed? Do you have ample informational content to help patients make informed decisions? Is it easy to book an appointment? These are a few honest questions to ask yourself as you take stock. Any areas of friction or confusion on your website could cause new patient leads to leave without converting.
Online Reviews & Local Listings
Online reviews are the digital version of "word-of-mouth" marketing, and collecting them helps improve your practice's credibility. Reviews offer an unbiased perspective from your patients, which instills confidence in patient leads actively considering your services. If you don't have enough reviews or they skew negative, it could impact a prospective patient's decision to trust you with their healthcare. Having a system in place to collect and respond to reviews (both positive and negative) is great for your online visibility and shows patients you're listening to their feedback.
Digital business listings help boost your local visibility online, especially in Google Local Pack. Your Google Business Profile contains information about your practice, such as your location, contact, hours of operation, services, and more. Claiming your business on Google is free and can positively impact your rank and local visibility. Additionally, claiming your practice allows you to respond to patient reviews and manage them more efficiently.
Pay-Per-Click (PPC) Advertising
PCC advertising is a digital tool that helps position your practice in front of the right patients for your services. Paid ads expand your online real estate and attract quality patient leads, helping convert them into sales.
As the name implies, you only pay when users click on your ad. This means you can set your budget ahead of time, and prices are determined through a bidding process. PPC ads are built with your target audience demographics and relevant search keywords in mind, ensuring your dollars are well spent. Google Ads and Facebook Ads are two of the most popular and effective forms of PPC advertising. While they operate similarly, they run on separate platforms, which helps expand your reach to patients and prospects across search results and social media.
Engaging Website & Blog Content
Timely and relevant content is vital to the success of your digital strategy and keeps your website fresh and up-to-date. Google favors websites that are regularly updated, so adding new pages with content about hearing services, products and industry updates is a great way to stay active. Educational web page content and keyword-rich blog posts can help improve your search rankings and are great resources for patients.
If you need help deciding which topics to cover, start with your products, services and frequently asked patient questions. Your audience likely includes a wide range of people with different needs, so providing a variety of content ensures your entire audience can find relevant information.
Enhanced Social Media Presence
These days, patients of all ages are turning to social media for healthcare information. As a result, popular social platforms have become valuable tools for healthcare professionals, including those in the hearing industry. Social media content helps communicate your expertise to your audience in an engaging and digestible way. 
A regularly updated social media presence creates a more human face for your practice It shows both current and prospective patients that you are active, engaged and able to provide value to your audiences. Social media gives you a platform to answer questions and interact directly with your audience, helping build brand awareness and trust.
The Bottom Line
Whether you're looking to implement a few new campaigns or overhaul your marketing strategy, the new year is a wonderful time for setting new goals and defining next steps. A marketing plan can help you flesh out your checklist and lay the groundwork for a new strategy. 
To help you get started, we created a free ebook for building your own marketing plan. You'll learn how to set better, more measurable goals, get to know your target audience and choose the best digital strategies to generate more leads in 2023. Download your copy here.