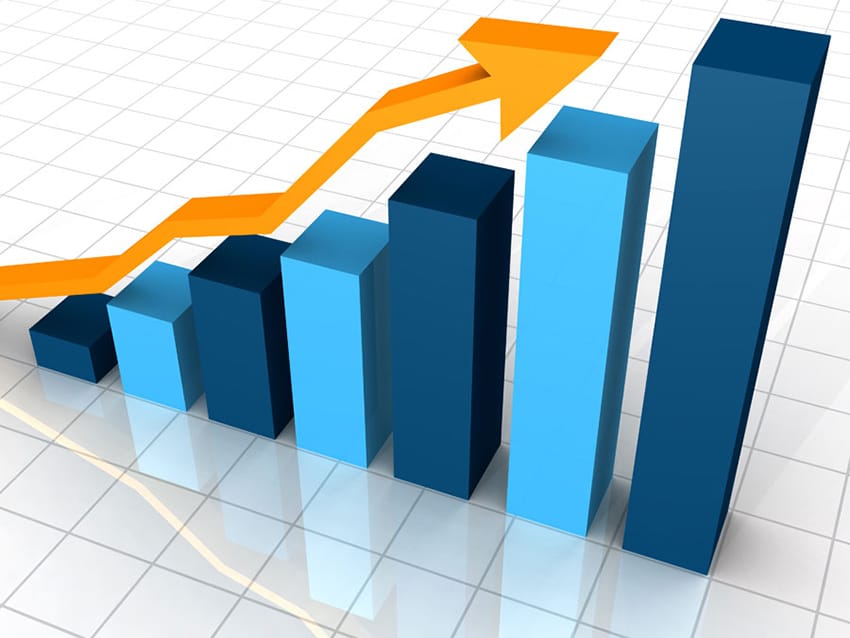 It has become pretty clear at this point that you need your website at the top of search engine results (seo listings) to effectively promote your business online.  This is even more prevalent when statistics show that 75% of search users rarely scroll past the first page of search engine results.
Your practice needs more than just an online presence. It needs to have a profile that delivers high ranking seo listings that define and fulfill your business objectives and enhance your clinic's reputation. This leads to an increase in traffic which ultimately generates sales thus providing a real return on your investment
If your current marketing or seo company is not driving your site to the top of these search engine listings you can rest assured that your competitors are enjoying top billing and the associated advantages that come with it.
Fundamentally, you can achieve TOP SEO LISTINGS in one of two ways:
Natural/Organic Listings: These listings are achieved by deploying a well-executed, carefully planned SEO strategy that incorporates extensive keyword research and website optimization. These organic seo listings are ranked according to the relevance of a page (and it's content) in relation to the search term.
Paid/Sponsored Listings: These listings appear on search results pages in at the top and to the right of organic listings. While paid listings can yield targeted results quickly and can be more manageable for website owners than Search Engine Optimization, 70-80% of search users IGNORE paid listings and prefer organic listings.
Web users prefer organic search results because they feel that natural listings are more authentic and offer more useful information. Sponsored/Paid SEO Listings make people feel as if they are being "sold to" and web users are not particularly fond of that.
That being said, natural organic SEO listings are clearly the way to go and should be considered a critical component of your internet marketing campaign. That is why you should partner yourself with Audiology Design. We know how to develop and deploy a successful SEO strategy that will enable you to capitalize on the benefits of these listings.
Avoid SEO Companies that "Automate" SEO
There are plenty of SEO companies that will offer you "automated" seo services.  These are most definitely companies that should be avoided.  Any reputable SEO specialist will tell you that there are no software products or services that can automate the process of search engine optimization. Obtaining high ranking search results requires experience, skill, patience and "know how."
Search Engine Optimization is a process that is constantly evolving with technology and there are a number of stages that need to be covered in order to properly apply this to your business.
5 Simple Steps Audiology Design Uses To Achieve High Quality SEO Listings
Process: We help define your business objectives and suitable keywords. This helps us map out your SEO strategy in relation to your target audience. Keywords and keyword phrases that we deploy will attract search spiders that index your site based on these search terms and deliver suitable visitors that will likely convert into patients, leads and a return on investment (ROI).
Preparation: Integration of site structure and content. We use our content a management system to create a site achrictecture that represents your campaign strategy with keyword rich information. Content that is written is informative, interesting and engages readers. Your Site Hierarchy contains semantically relevant information placed highest in the structural elements of your website. (Headings, paragraphs and other HTML tags signify importance). Your site will load fast and contain search engine friendly urls.  Our site code is clean and compliant with current HTML standards so spiders can crawl content easily. (Your site will not rank highly if spiders have difficulty retrieving information due to poor site code.)
Link Building: We help create link popularity. Google, Yahoo and Bing love sites that have incoming links from quality relevant sites with SEO Authority. Topical relevance is extremely important in the value of the link that points back to your site.  Sites with SEO authority in your industry or  will improve your site's authority through the eyes of the search engines. Our internal contextual linking also adds value to your site and helps it gain additional authority.  SEO authority builds trust and that trust is what provides long term SEO success.
Testing: We track your site traffic, search engine keywords and monitor search engine positioning. Keeping a record of your site performance in the search engines while also monitoring the activity that takes place on your site when users have been directed there from the search engines is vital to the success of your business. We measure the response of the audience you are targeting.
Refinement: We make necessary changes and modifications based on data obtained from testing. If your site is not ranking highly or not ranking at all we will re-evaluate the keywords that are being targeted or keyword saturation and/or develop and stylize more content.  We help you acquire additional SEO authority to increase your site's online reputation.