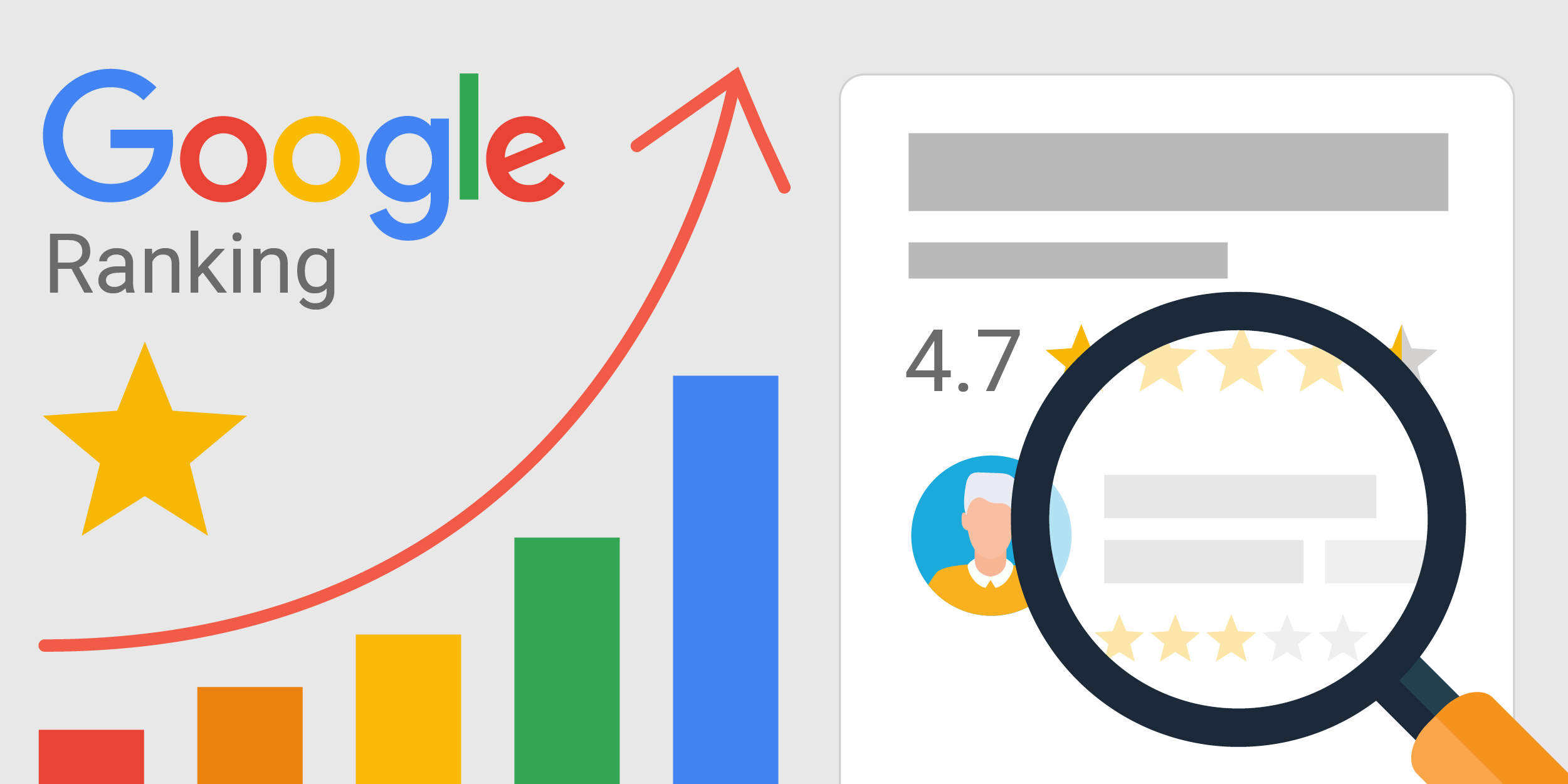 Online reviews are an essential piece of digital marketing strategy. With more and more people using the internet to research businesses, "word-of-mouth" marketing has evolved to focus on reviews and search engine optimization (SEO), especially on Google. 
This is not only true for primarily online businesses but local ones as well. According to a study by BrightLocal, 87% of consumers read reviews for local businesses in 2020. That's up from 81% in 2019.
Reviews build trust in your practice because they provide an unbiased perspective from patients who have experienced your services. Beyond building trust, reviews also have the potential to help your practice stand out from competitors online and connect with new patients. In this post, we'll explain how Google reviews can benefit your local online visibility.
Online Reviews & Google Business Profile
Google Business Profile (formerly Google My Business) is a free tool provided by Google to help businesses manage their online appearance in search results. It contains all of your relevant practice information, including your website, contact info, hours of operation and patient reviews. 
When a patient searches for your practice online, your business's rating is one of the most prominent pieces of information displayed in your profile, appearing right beneath the name of your practice. This rating is driven by Google Reviews and a high score can help you stand out to patients searching for your services. 
Optimizing your listing page is another huge component of online visibility, which is why we offer listing page management in addition to review generation services. 
How Google Reviews Benefit Online Visibility
A High Volume of Positive Reviews Can Improve Visibility
Before diving in, it's important to note that website ranking is complicated and determined by many factors, including your website functionality, keyword strategy and so much more. That being said, Google does appear to reward businesses with a high volume of positive reviews. 
A consistent stream of reviews can improve your practice's chances of earning a spot in the Local Map Pack, the section that appears at the top of search results pages. Since it lives above organic search results, a position in the Map Pack provides excellent local visibility and can help generate more website traffic. 
The content of your reviews matters as well. A well-written review that provides information about a patient's experience will go farther than a simple 5-star rating without any additional context. Patients tend to naturally include keyword-rich phrases in their reviews, which is an added benefit to your SEO strategy.
Reviews Present You as an Authority
Search Engine Journal describes customer reviews as a "powerful indicator of the standing a local business maintains within its community." This concept of social proof also applies to healthcare and hearing practices. In fact, when asked how online reviews factored into their healthcare decisions, 82% of participants in the BrightLocal study described them as "important" or "very important." 
People want peace of mind knowing the practice they choose is a trusted authority in the field, and reviews allow your existing patients to help showcase that for you. When paired with a high-quality and up-to-date Google Business Profile, consistent reviews help tell Google that people are actively using and benefiting from your services. 
Reviews Promote Patient Engagement 
Both Google and consumers appreciate businesses that are responsive to feedback and eager to answer questions. Reviews provide a space for engagement, so it's a good idea to get in the habit of replying whether a review is positive or negative. 
If you receive a negative review, responding effectively can help show other patients that you are listening and care about their experience. In general, a negative review here and there won't hurt your rank, so approach them as opportunities to deliver stellar customer service.
An added benefit to collecting reviews? Positive feedback is great source material for content on other platforms. Next time you receive a rave review, share it on your social media pages or use it as a testimonial on your website.
How to Generate More Reviews for Your Practice
Studies show a satisfied customer tells two to three people about their experience, while an unhappy one tells eight to 10. You want as many people to leave great reviews as possible and that requires proactive effort. 
The best way to start collecting reviews for your practice is to ask patients for feedback. You likely have a pool of existing patients loyal to your practice, and chances are several of them would be happy to share a review about their experience.
If you'd like to save time and resources while building a positive reputation online, our experts can help! Our review generation services automate the process of obtaining patient feedback and integrate seamlessly with popular office management software. To learn more, book a free consultation with us here.