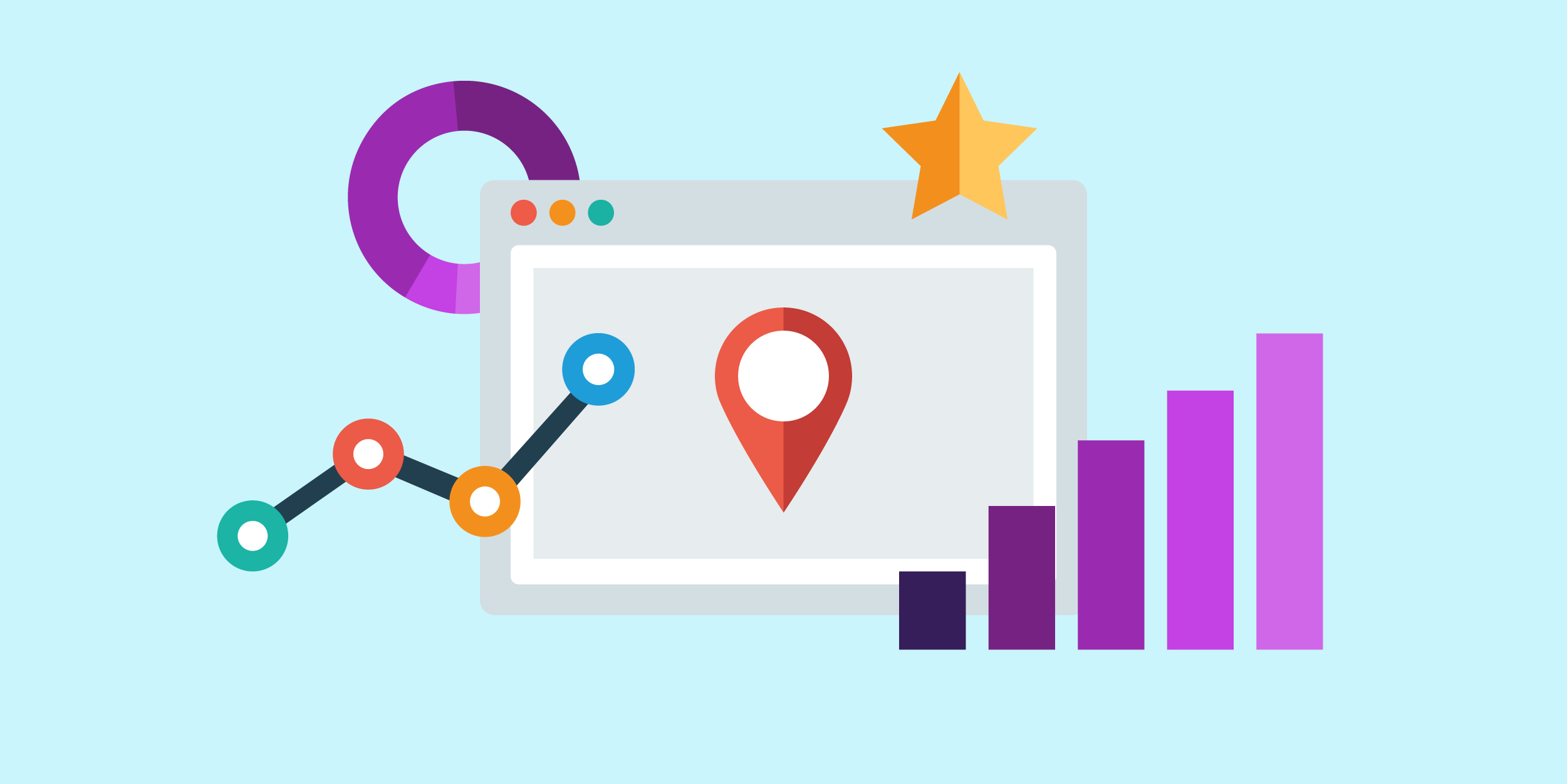 According to market research, 77% of patients begin their healthcare journey with search engines, making it one of the most significant channels for healthcare providers. But with so many businesses competing for visibility in organic search results, it can be challenging to stand out. 
Local SEO strategy zeroes in on location-specific search queries. Its goal is to ensure relevant businesses appear when users search for services or products in a particular area, like "coffee shops near me" or "audiologists in Chicago."  A vital piece of local SEO is leveraging online local listings. 
In this post, we'll explain how local listings can give your SEO strategy a competitive boost. 
What is a Local Listing?
Remember the big yellow phone book from back in the day? Local listings are essentially the digital version. They provide information about local businesses, including their name, address, phone number, website, operating hours and sometimes additional details like customer reviews, ratings, photos and descriptions.
A complete and optimized local listing profile can help enhance your practice's visibility in local search results, especially on platforms like Google Business Profile. Local listings help build your trust and credibility with search engines while also providing information about your practice to people actively searching for hearing healthcare online within a specific geographic area.
How Local Listings Can Improve Your Hearing Practice's SEO Strategy
1. Increase Visibility in Local Search Results
As mentioned above, Google and other search engines prioritize local businesses when users conduct location-based searches. On Google, local listings appear in the "Local Pack," a prominent section of search results that includes a map and a list of businesses related to the search query. An optimized Google Business Profile listing can lead to prominent placement in the Local Pack.
Proximity, office hours, and appointment availability all impact a patient's decision to choose your practice. Search engines also account for these factors (proximity, relevance and prominence) when determining local search rankings. 
2. Maintain Consistency Across Platforms
NAP is an acronym for your practice name, address and phone number. Maintaining a consistent NAP across your digital listings helps avoid discrepancies and reinforces trust with patients while positively impacting your local rankings. 
When you list your practice on reputable directories, you can earn high-quality backlinks and citations, which search engines view as a testament to your website's credibility. Citations are any mention of your NAP on another reputable website, and a backlink is when another website links to your website. Having many citations and backlinks with consistent information tells search engines that your information is accurate and trustworthy enough to recommend to users. 
3. Improve Reputation with Online Reviews
Many local listing platforms include a space for patients to leave reviews. Positive reviews and high ratings improve your reputation and encourage users to engage with you. 
Online reviews provide social proof and are often a patient's first impression of your practice. They're one of the most important ranking factors search engines consider. Managing and engaging with reviews on your local listings helps improve your SEO, demonstrates your responsiveness and showcases your customer service.
4. Drive More Relevant Traffic to Your Website
When effectively managed, local listings become gateways to your practice because they drive a relevant and engaged audience to your website. In a study of over 45,000 businesses, 56% of consumer actions on Google Business Profile listings were website visits.
Because local searchers often have higher intent, you typically see better conversion rates and lower bounce rates. Improved website metrics help boost SEO because they signal to search engine algorithms that your website is credible and provides people with the information and services they seek.
The Bottom Line
Local listings are no longer a "nice-to-have" feature. They are necessary for enhancing online visibility and attracting more patients. On average, AudiologyDesign clients with optimized local listings drive an additional 8.5 qualified hearing aid leads per month from Google Business Profile.
However, managing online listings and maintaining consistent information across platforms can be overwhelming, especially while running a practice. Our Local Listings Management service is a seamless way to gain a competitive edge in your market and connect with more patients. As a bonus, if you sign up for Local Listings before September 30 you'll receive three months of review generation services for free! Book a free consultation with one of our experts today to learn more.