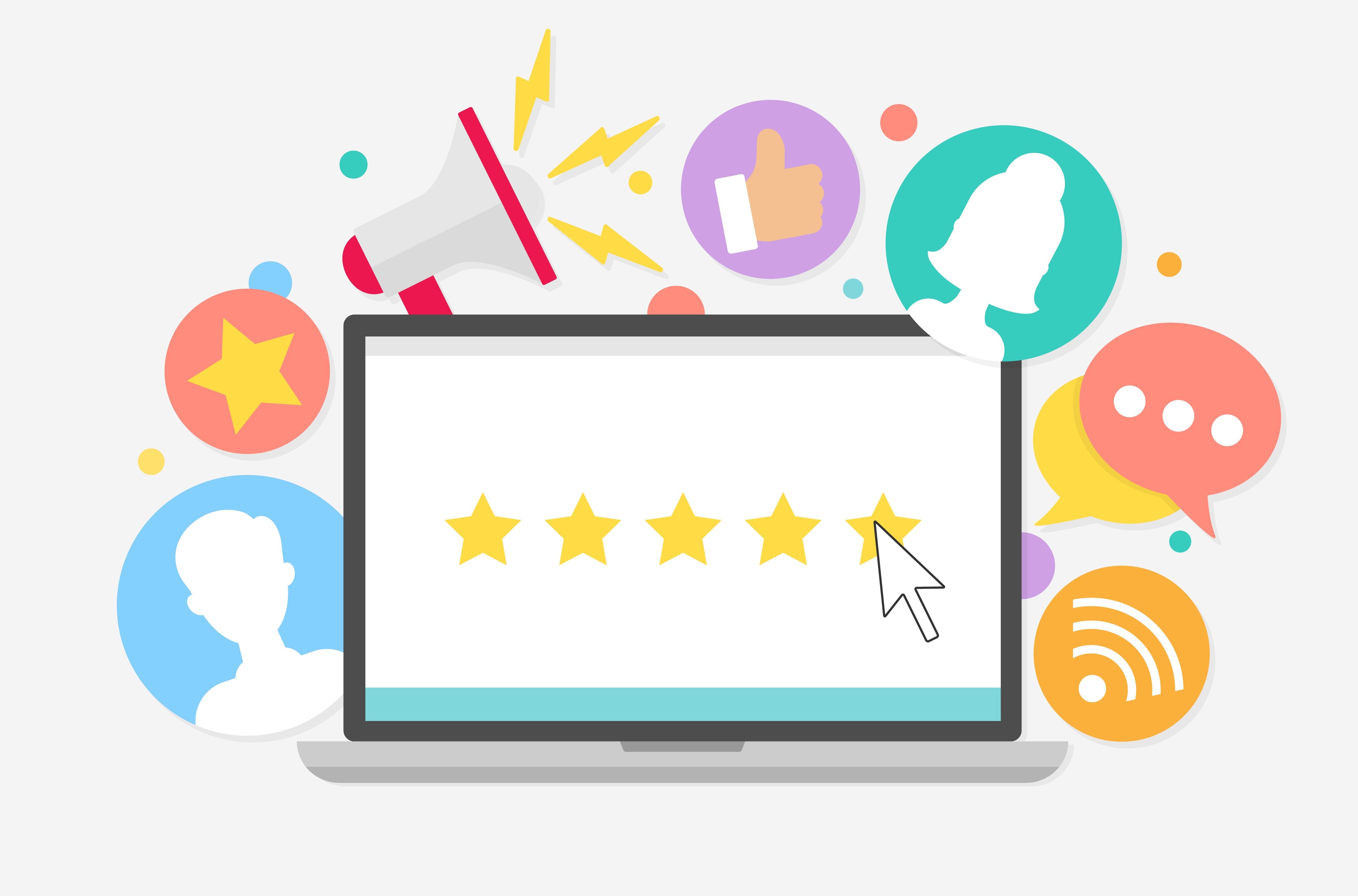 In a recent study, the firm of Price Waterhouse Coopers found 48 percent of Americans said they have read healthcare reviews. In this day and age, everyone is ready to share experiences online, whether good or bad. While we could spend all day discussing how to deal with less-than-stellar reviews, the best way to spread the word about your business is to encourage your happy customers to write about their experiences. It's no easy task, but with the following tips, you can achieve positive results:
1. List your practice on as many third-party review sites as possible
The following review sites are all great platforms to acquire positive patient reviews. The more third-party sites your business is listed with, the better. Having a presence on these will also help increase your visibility in search engines.
Google My Business: https://www.google.com/business/
RateMDs.com: https://www.ratemds.com/
Vitals.com: http://www.vitals.com/
Yelp.com: www.yelp.com/
2. Don't shy away from negative feedback – face it head-on
In an ideal world, every patient would walk out the door fully satisfied with the services rendered. Unfortunately, that's not always the case. It is much easier to resolve concerns in the office before dissatisfaction rears its ugly head and leads to bad online reviews. However, in the event that a once seemingly satisfied patient does leave negative feedback for your services, keep it professional. Don't try to delete, hide or ignore criticism, but instead address it publicly. Listen to their concerns and don't make excuses. When potential clients are scrolling through reviews and see you've tried to address the problem directly, it actually enables them to view you in a positive light again.
3. Give your clients constant opportunities for feedback
Studies show a satisfied customer tells two to three people about their experience, while an unhappy one tells eight to 10. You want as many people giving great reviews as you can, which means being proactive! Here are a few simple ideas that may help prompt your patients:
Hand out instructions post appointment: If a patient seems satisfied, hand out instructions after their visit on how to leave a review on the properties you are registred for.
Autoresponder email: If you use an email service, send an immediate follow-up email with a link to all of your third-party review sites and examples of other positive reviews you've received..
Snail mail: While this method is a bit more work, it's sure to capture people's attention, especially if you personalize it.
Links or clickable images on your website: What better way than using your own website to capture reviews from your current, happy clients?
4. Ask happy patients to give reviews
Don't practice review stuffing, or asking your staff, family members and friends to leave five-star reviews. First of all, it's not ethical. Secondly, patients seem to have a special capacity for fake reviews. Not to mention Google has complicated algorithms meant to weed out individuals and businesses trying to work the system. Fake reviews are generally adjective-heavy and talk less about the actual customer experience. For your own good, don't ask anyone to rate your practice unless they have had an actual patient experience.  
5. Don't give patients a reason to write negative reviews
While some people may be hard to please, always remember that patients are customers. Even if they don't leave you a review on a third-party site, next time a friend on social media asks for a recommendation for a professional, you can bet they'll be touting your name if you've taken good care of them.
The Takeaway
Reputation management is a key factor in gaining clientele and retaining existing clients. A good online reputation boosts credibility, SEO visibility and Google rankings. Great Google rankings equate to more exposure which leads to new patients!
References:
Ron Harman King, M.D. How to Get Good Online Reviews Ethically. Retrieved from https://vanguardcommunications.net/get-good-online-patient-reviews/
How Customer Service Works. Retrieved from http://money.howstuffworks.com/customer-service2.htm
Graig Presti. 2014. 13 Easy Ways to get more 5-Star patient reviews without nagging your patients. Retrieved from http://www.dentistryiq.com/articles/2014/10/13-easy-ways-to-get-more-5-star-patient-reviews-without-nagging.html