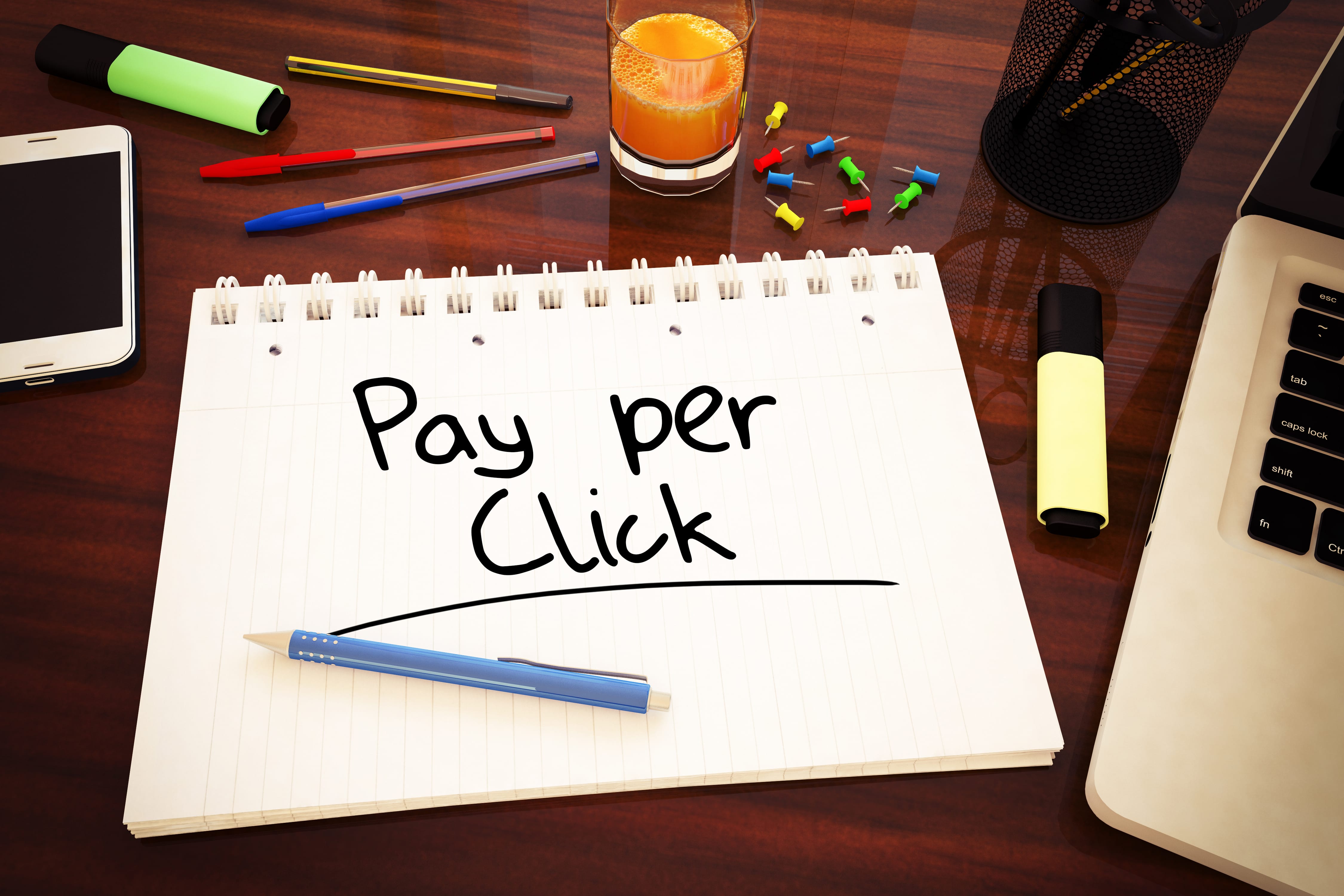 When it comes to businesses competing for space on the first page of top search engines like Google and Bing, competition can be fierce. In order to make sure your practice is seen by your target audience, it is important to claim as much real estate as possible, especially if you are in a highly competitive market. Pay-per-click advertising can be a nice compliment to your organic search engine optimization (SEO) strategy.
What is Pay-per-click (PPC) advertising?
Pay per click (PPC) is paid internet advertising, where search engines like Google offer paid advertising space on their search results pages. These listings typically appear slightly pulled out, above and below organic, unpaid results.
The PPC model is attractive because your advertising spend is dependent on how many people click on your ads, and you can set daily, weekly or monthly budgets. Google AdWords is the most popular PPC platform amongst business owners.
Benefits of including PPC in your 2016 marketing strategy:
1. You're in control of your budget. With PPC you know exactly where your marketing spend is going and you decide how much you're willing to pay per click.
2. You see results much faster. While organic SEO strategies can take time to show results, PPC advertising is usually instantaneous and can immediately start bringing more targeted traffic to your website.
3. You get to target a very specific audience. PPC platforms offer you very specific targeting options when setting up your campaigns; so you can be sure that you're reaching your exact target market. You get to choose specific times, dates, locations and keywords when setting up your ads. You can even target a specific device, like smartphones, if that is your preference.
4. It's highly measurable. PPC platforms offer detailed reports you can use to not only modify your online advertising based on your best performing copy, but to carry your findings over to any other marketing campaigns you might be running.
As you explore pay-per-click advertising as a marketing opportunity for your practice, keep in mind it isn't easy. You'll need to test different ads and strategies, and continue to optimize to discover what works best before you start seeing a solid return on investment. It's also a good idea to keep track of what your competitors are doing in order to stay ahead.
Interested in learning more about starting a pay-per-click strategy? Contact Us to learn more!